WordPress is a free and open-source content management system. Anyone can use WordPress to build a website. Are you looking for making a website with WordPress? This post is for WordPress for beginners who want to make their website by using WordPress.
WORDPRESS FOR BEGINNERS
WordPress is a good platform to make responsive and secured websites. You can use WordPress to make a website according to your needs and requirements. You can find there many beautiful themes and plugins for almost everything that is required to make a website providing the website with all features. A number of websites are being developed on WordPress every day. It becomes quite popular among developers and business owners. It is easy to use and operate from any source whether from the phone or from a computer/laptop.
I suggest you all WordPress for beginner readers to use wordpress.org instead of using wordpress.com. wordpress.org also known as self-hosted WordPress. In wordpress.org you have full access to all features and support to your website. If you think to start your website then go with wordpress.org.
REQUIREMENT TO START A WORDPRESS WEBSITE/BLOG
A domain name for your website/blog.
A web hosting account
WordPress installation
TOPICS THAT ARE COVERED IN THIS TUTORIAL (STEPS BY STEPS)
1. Domain Name Register and Web Hosting
2. Installing WordPress
3. How To Open Admin Panel of your website (Dashboard)
4. WordPress Themes
5. How To Write Post and Publish Them
6. WordPress Plugins
7. WordPress Overview
START A BLOG WITH WORDPRESS
You do not need any technical skills (coding skills like PHP, JSP, etc) to start a website. Earlier, I have discussed an in-depth guide on blogging and SEO. In this post, I am writing about all the necessary steps that are required to make a website for WordPress for beginners.
1. DOMAIN NAME REGISTER AND WEB HOSTING
You should try for Bluehost hosting because their performance, speed loading time and customer support are good. The first step is to register your domain name and choose the web hosting for your website. You can buy it from any internet domain registrar and web hosting company such as GoDaddy, BlueHost, siteground, HostGator, WP Engine and many more companies are there in the market. Here I am using GoDaddy just to show you an example of how to do it.
Search for any domain name according to your choice. For example, I am searched for heipesl.com as shown in the picture given below. If you found your domain name available then click on continue to cart If your preferred domain name is not available then you can try for some other names.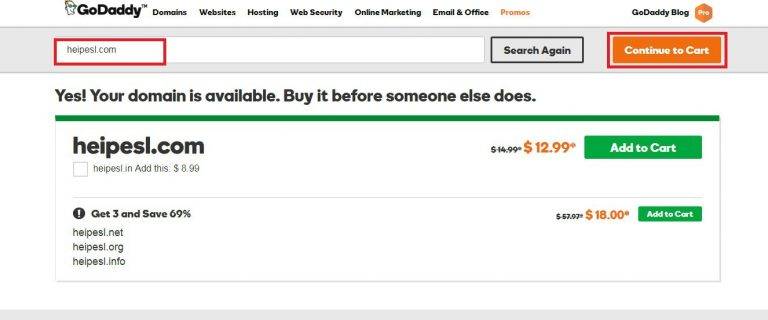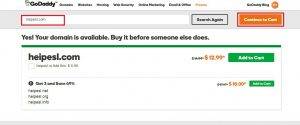 A new page opens that have an option for web hosting. I recommend you to buy the domain name and web hosting from the same website.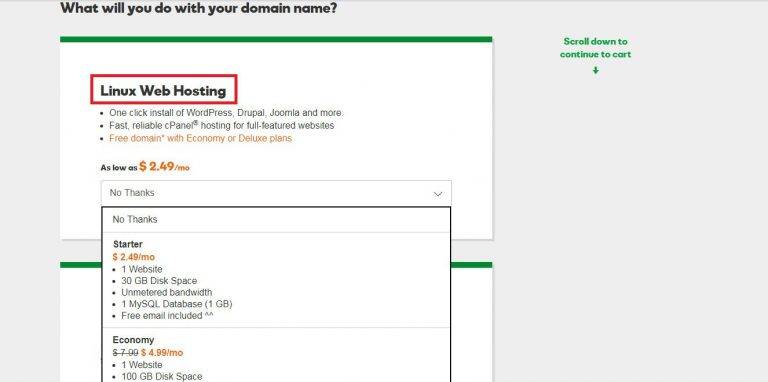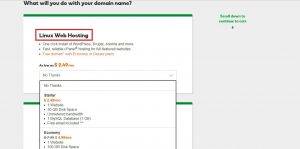 Given below pic shows different web hosting plans and their rates. You can choose any one of these plans. I suggest WordPress for beginners buy an economy plan at starting because it is not too costly and it provides decent features. If you are purchasing from some other site or from Godaddy I suggest you not buy too costly web hosting at starting. When your website grows up and daily traffic increases then go with some best web hosting plans.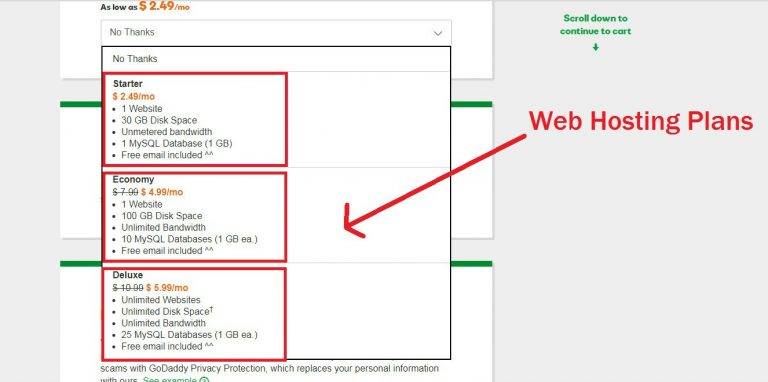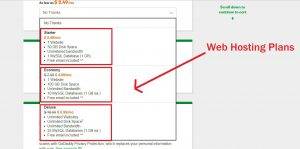 Now, I have selected economy web hosting.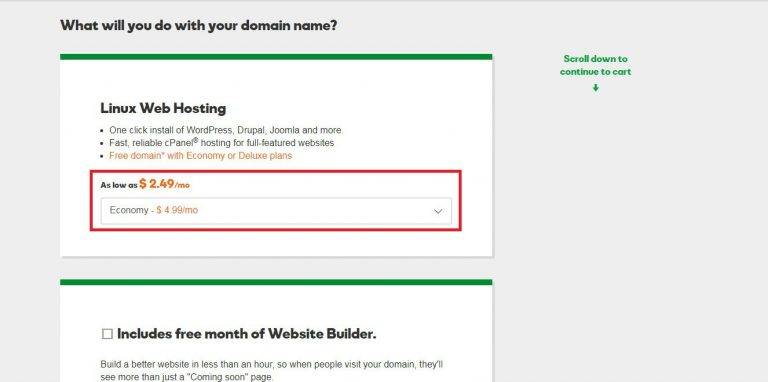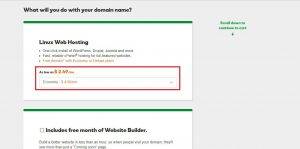 Scroll down and click on "continue with these options".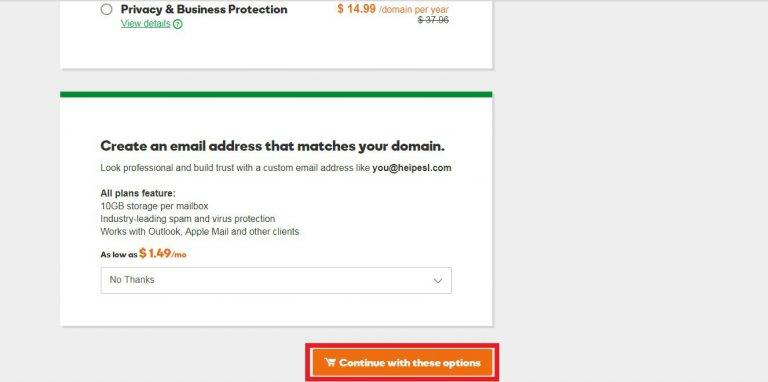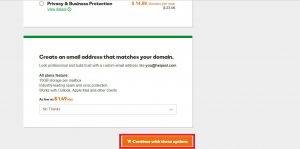 Click on "Proceed to checkout" to buy your domain name and web hosting.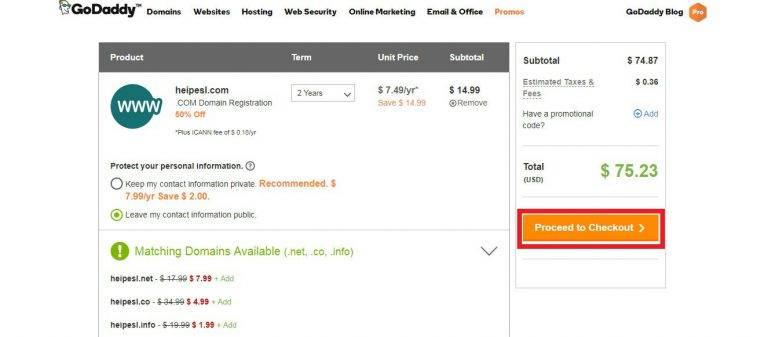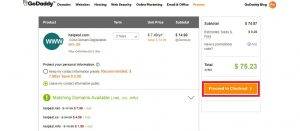 Create an account on GoDaddy or sign in with your Facebook account.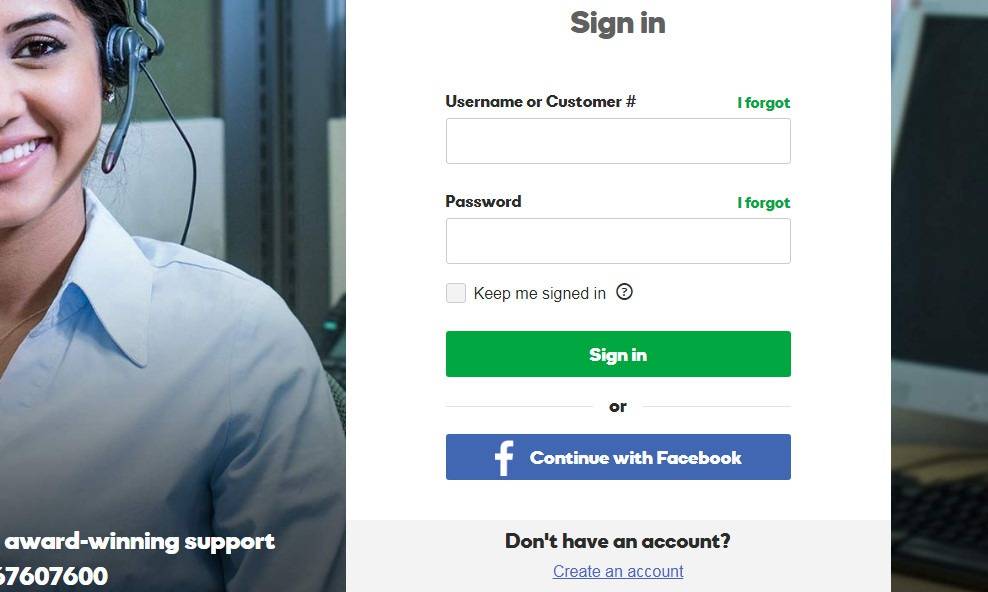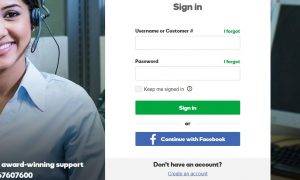 Fill up your billing information such as your name, address, email, country, etc.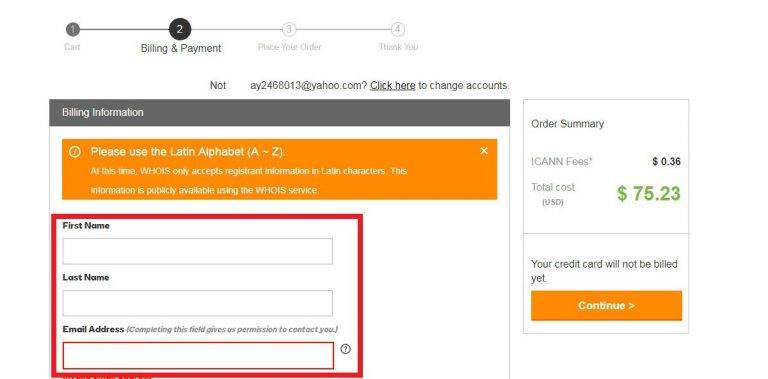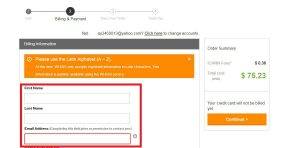 Make your payments by using debit cards, PayPal, etc. Fill your card number, name on the card, and Expiry date. After filling all these details click to continue. Now you have successfully bought your domain name and web hosting.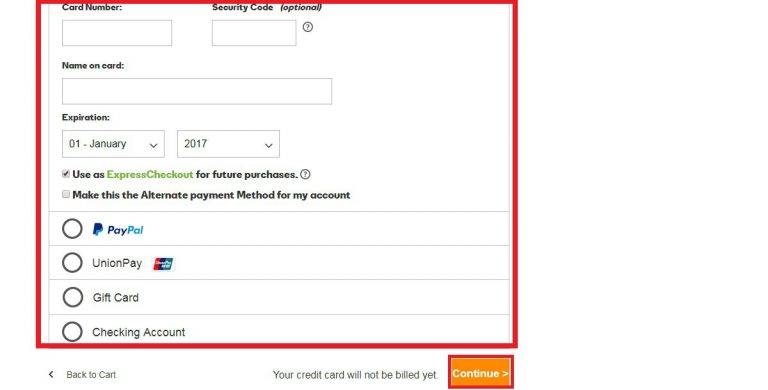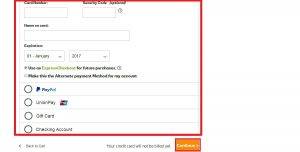 2. INSTALLING WORDPRESS
When you complete your domain and hosting purchase, you will receive an email with ID and password given in it to log in to your web hosting cPanel (control panel).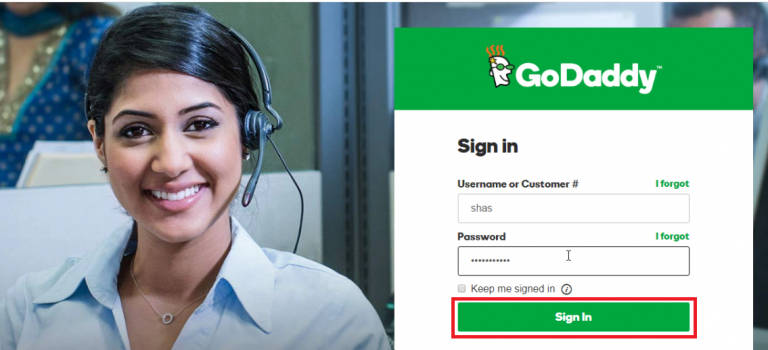 Click on manage web hosting.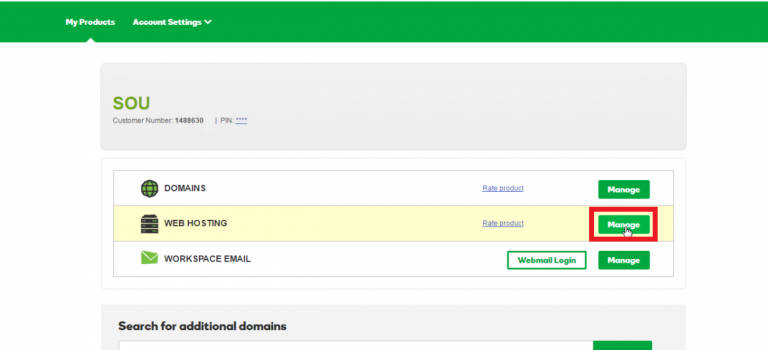 Click on Manage.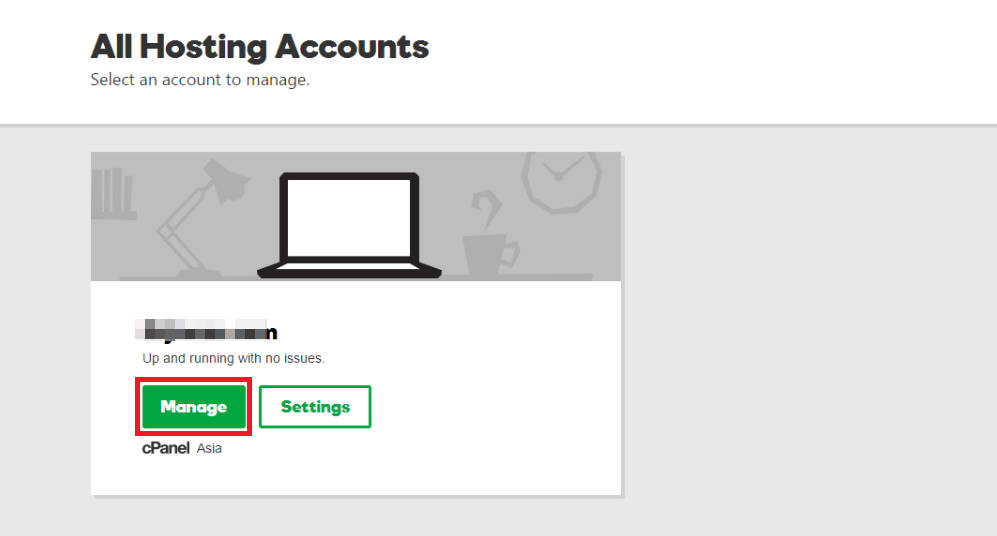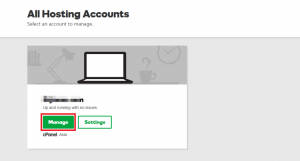 Now, your cPanel opens. In building tools, You see there is a WordPress option. Click on WordPress.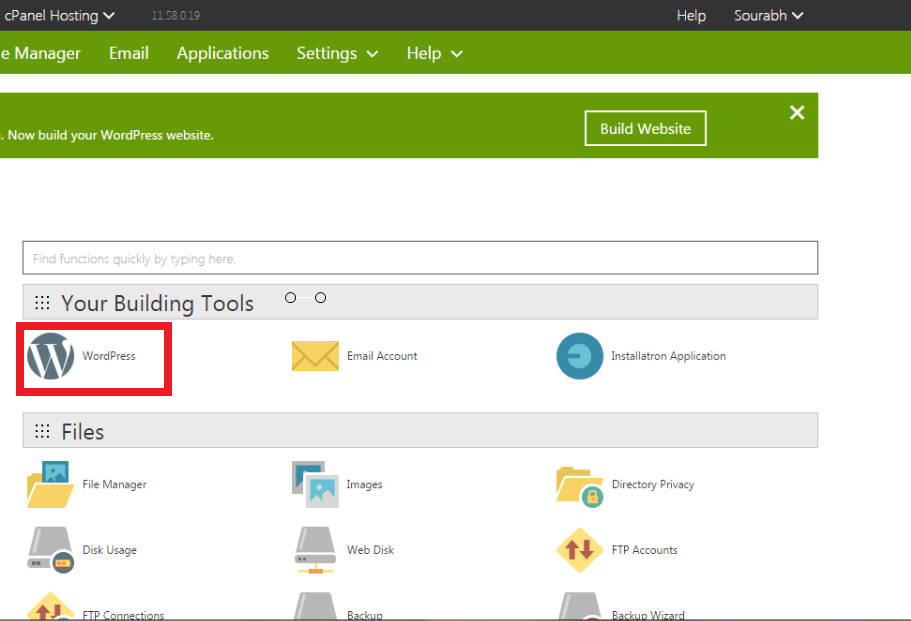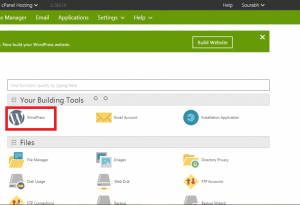 WordPress installation process started. Click on start wizard.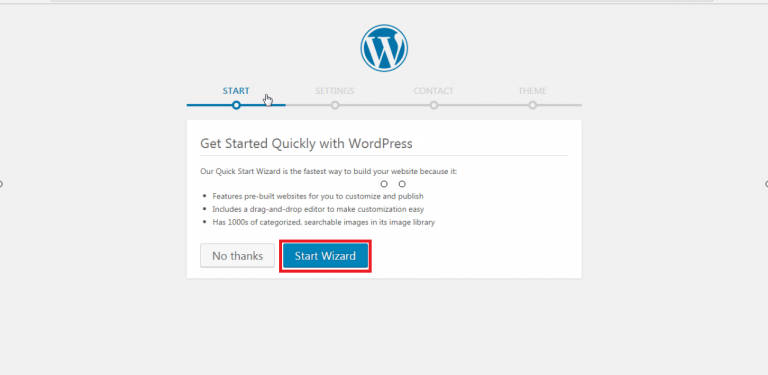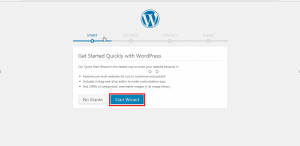 Choose what type of website would you like to create. Give your blog title, tagline and all required details then scroll down your screen and click on continue.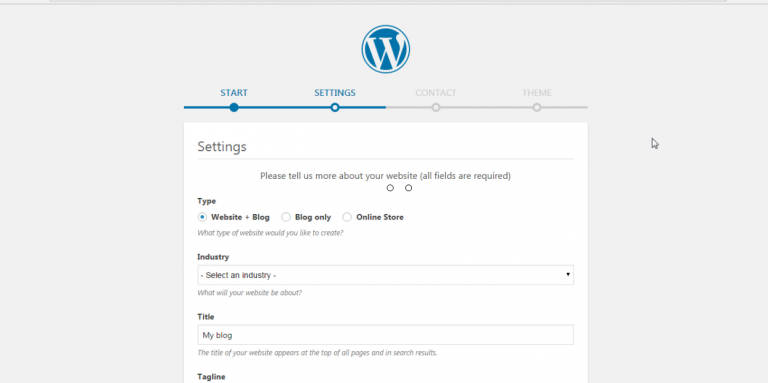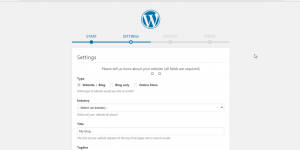 Fill your contact details. If you do not want to add all details like phone number, address etc then click on continue.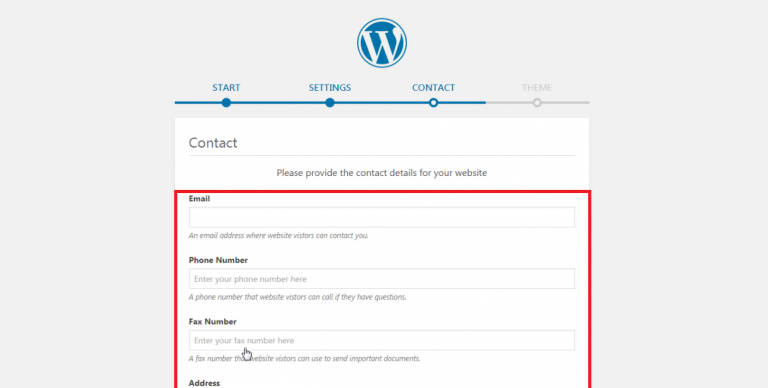 Choose any theme which is display on your screen. You can change this theme later. For example, I am choosing storefront theme for my WordPress website.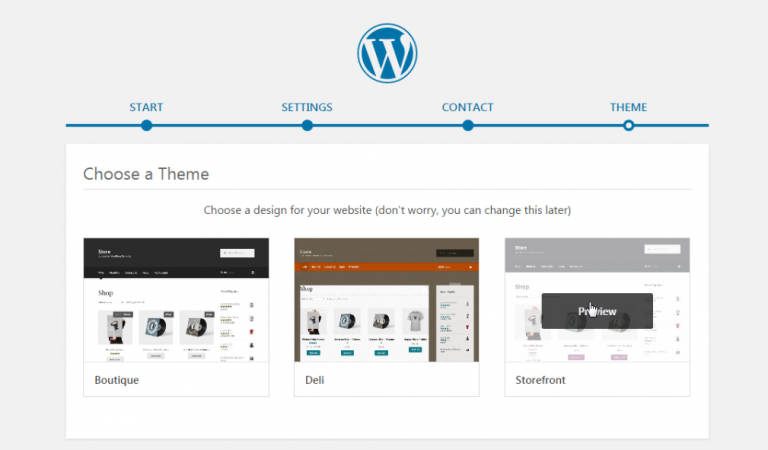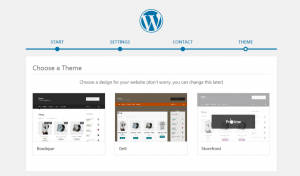 Click on select to complete the theme installation.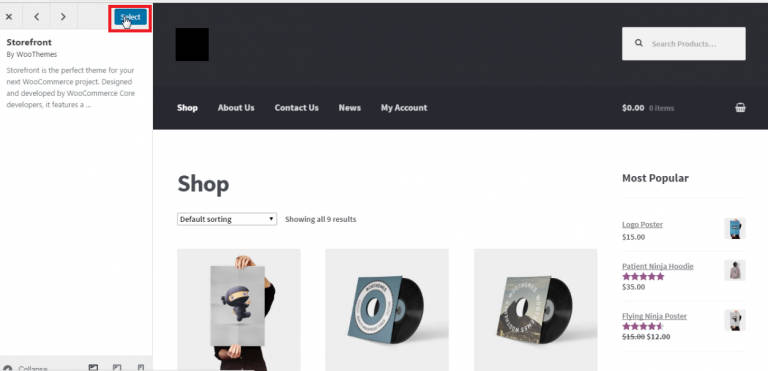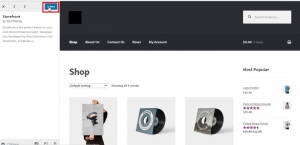 Now, you have successfully installed WordPress. You have created your own website. You can use WordPress to make any type of site such as an online store, product selling, free advertisement, blogging website, etc.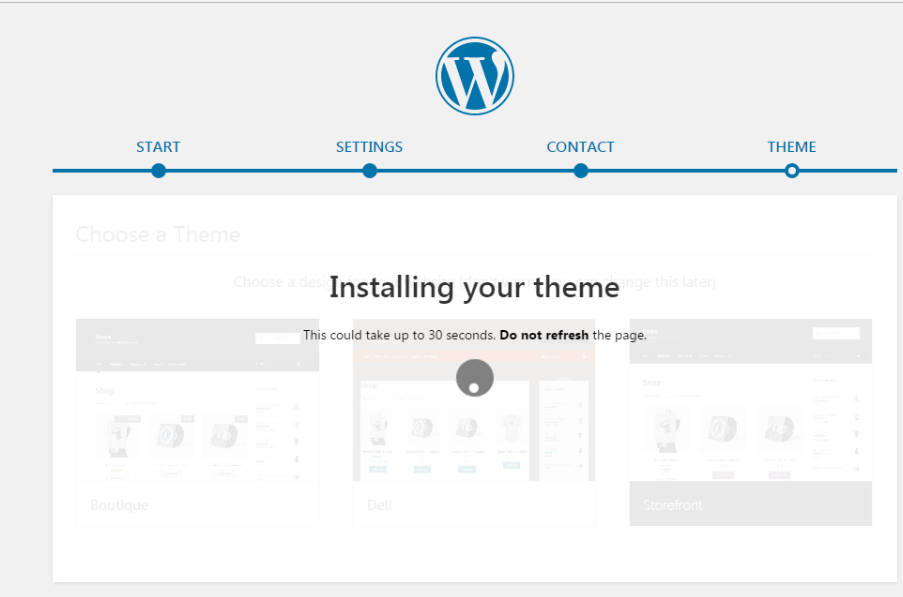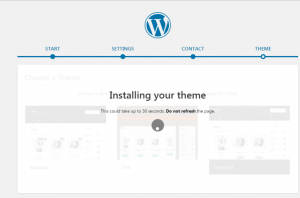 3. HOW TO OPEN ADMIN PANEL OF YOUR WEBSITE (DASHBOARD)
After you completed your website installation with WordPress. Many times WordPress for Beginners have a question that how to open my admin panel. To access the WordPress dashboard you simply need to add /wp-admin at the end of the URL.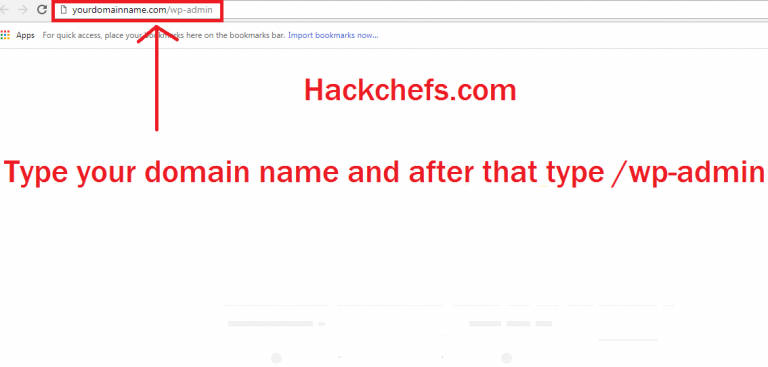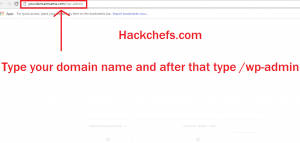 Click on login with username and password.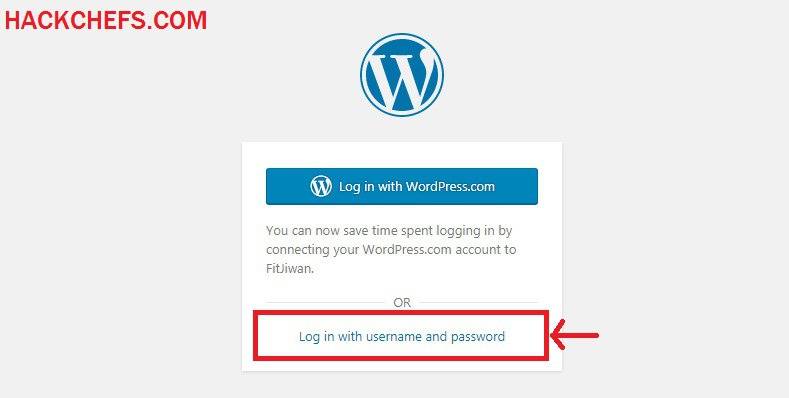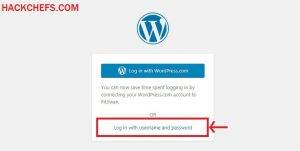 Enter your Username or Email address and password to log into your website dashboard.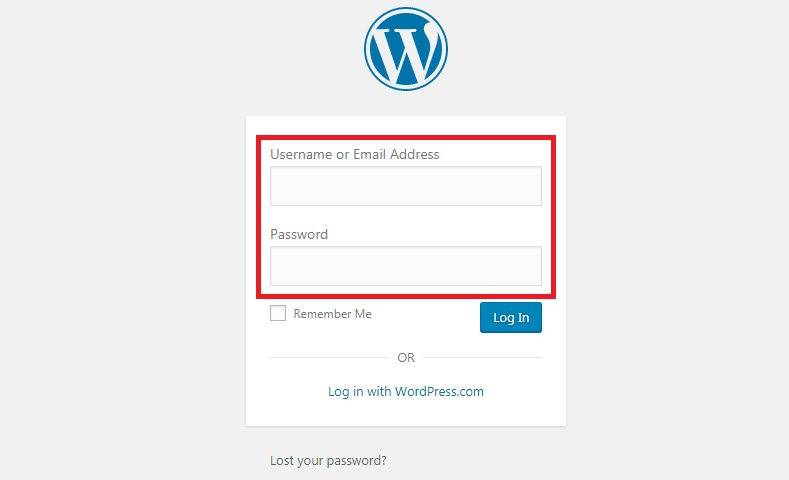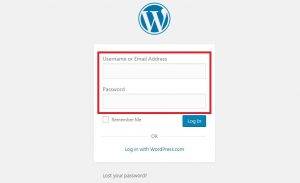 Now, your dashboard opens on your screen.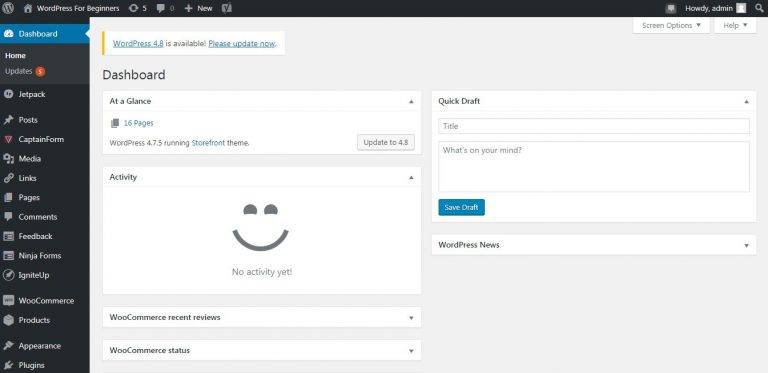 Note: You can open your WordPress dashboard using your cPanel and log in to your cPanel account. There is the option "WordPress", click on that. When you click on it, it will open your WordPress dashboard. WordPress for beginners use this way to log in to their dashboard if they are unable to log in to their account using /wp-admin.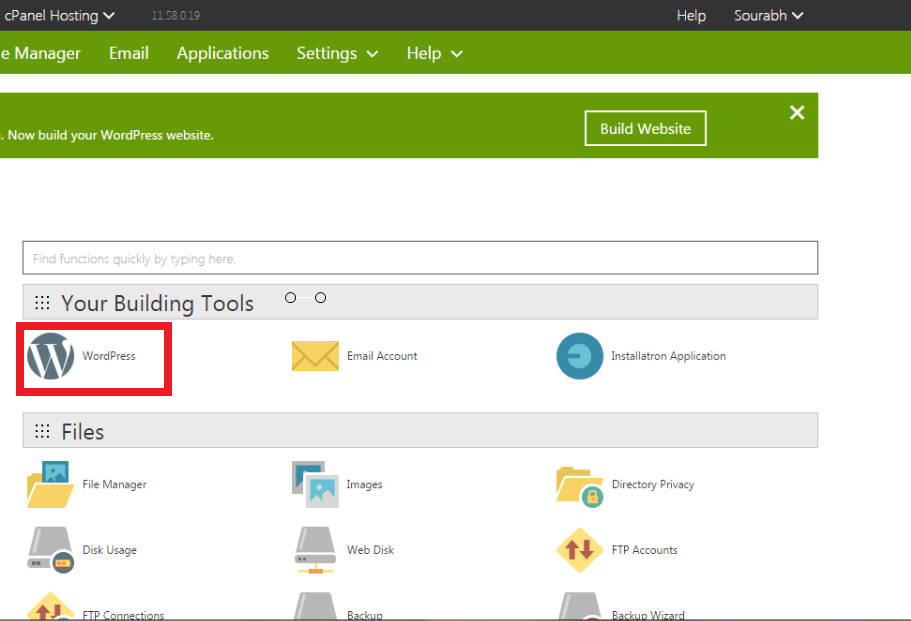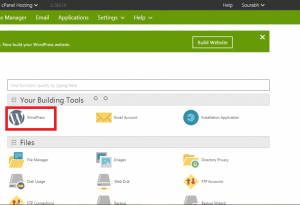 4. WORDPRESS THEMES
It provides your website appearance attractive and awesome. There are thousands of themes available on WordPress which can help you to customize your website. You can install any theme and then you have to activate it. Read the step by step procedure given below.
To add a new theme or to change your theme, Open your dashboard and click on Appearance >> Themes and at the top, there is the button "Add New" click on that. Currently, in this example, I am using a storefront theme. I recommend WordPress for beginners readers to use SEO friendly themes.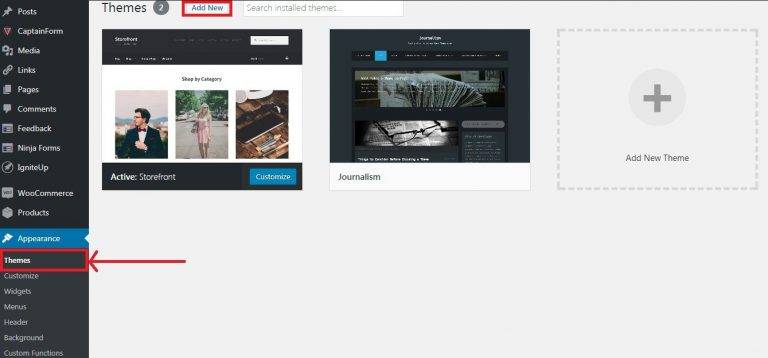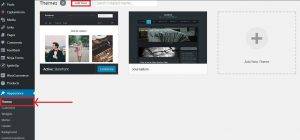 At the top, you find featured, popular, latest, favorites, and feature filter option. Find any theme which suits your website and then click on install.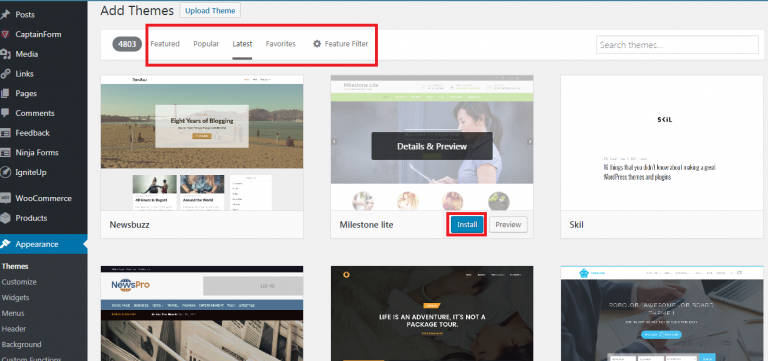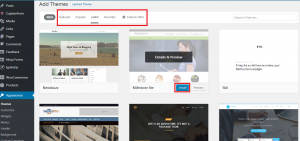 Click on Activate button to activate your theme. Now, your theme is activated.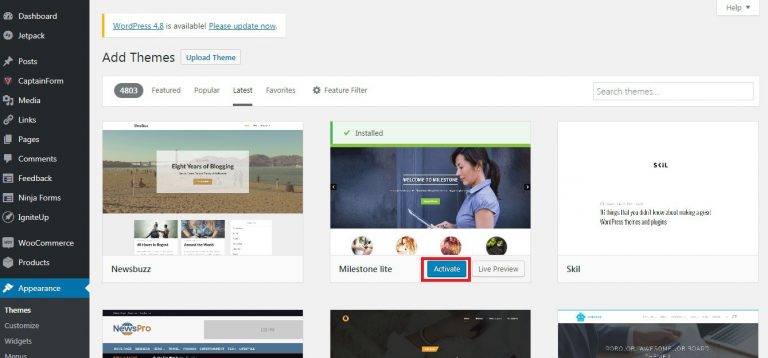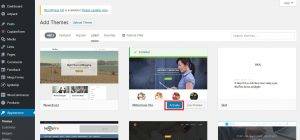 5. HOW TO WRITE POST AND PUBLISH THEM
WordPress for beginners readers follow these steps to publish your first post. To write a new post or first post, Open your dashboard and click on Posts >> Add New.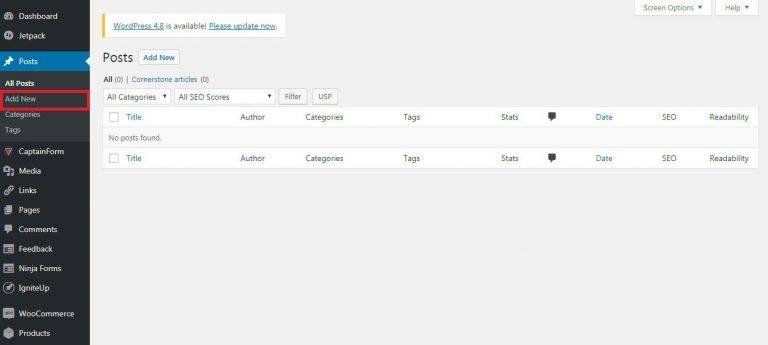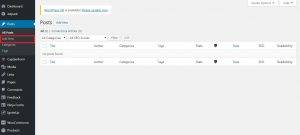 Write the title of your post, contents (write your content with headings and short paragraphs for good SEO), etc. then on the right side click on the publish button. Now, your post is publicly published on your website.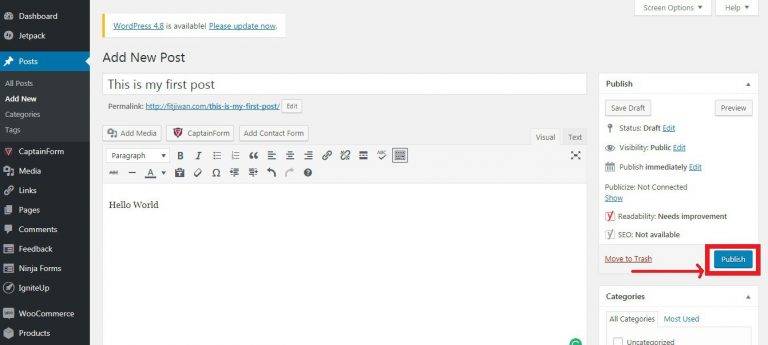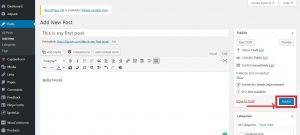 If you want to make any changes to your post. simply, open your post and edit the post then click on the update button on the right side.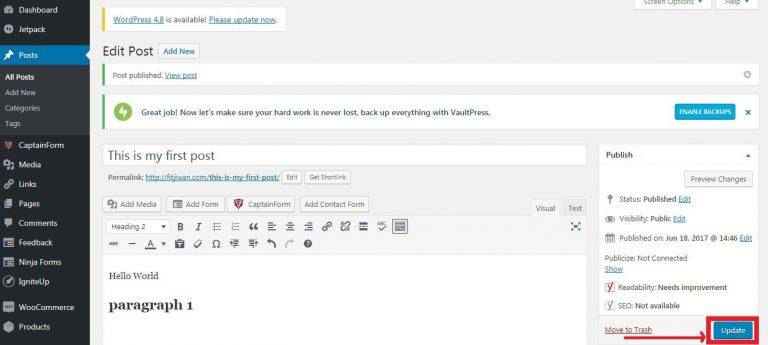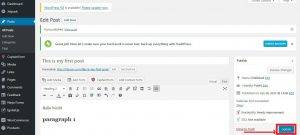 6. WORDPRESS PLUGINS
WordPress plugins are the applications that provide awesome features to WordPress websites. There are thousands of WordPress plugins are available, you can use them to provide various features to your website such as user-submitted posts, contact forms, sell products, Email subscription, to check your website analytics, etc. WordPress for Beginners readers can follow this step by step procedure to add new plugins to their website.
To add a new plugin, Open your dashboard and click on Plugins >> Add New.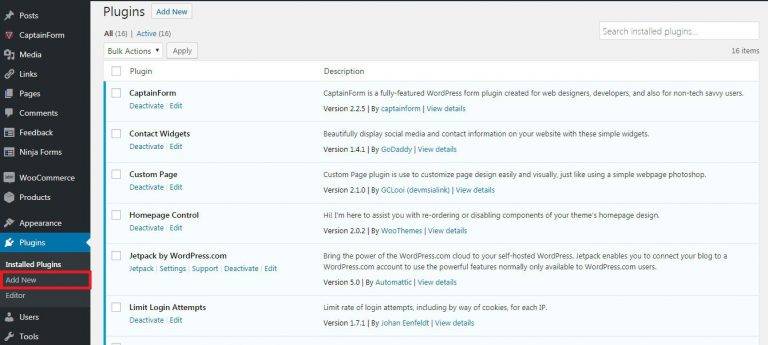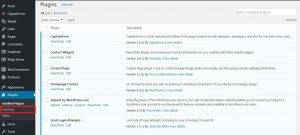 At the top, you find featured, popular, recommended, favorites, and search plugins option. Install any plugins that you need for your website and then click on Install Now.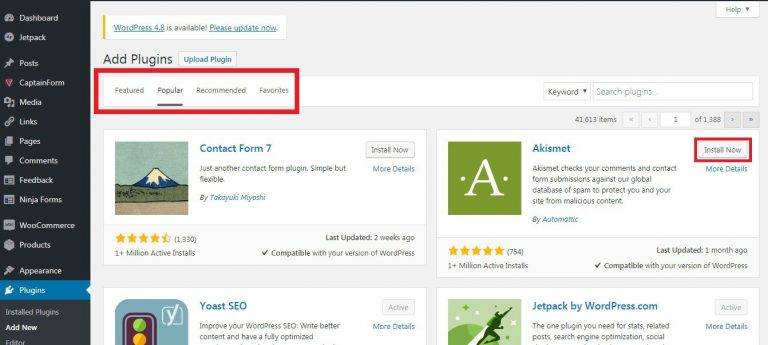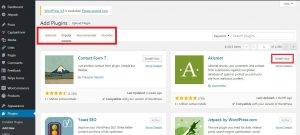 When your plugin installation completed, then click on the activate button. Now, your plugin is activated and you can use it. That's it ! you all WordPress for Beginners readers now can make any type of website using WordPress. For more tutorials, you can visit our website.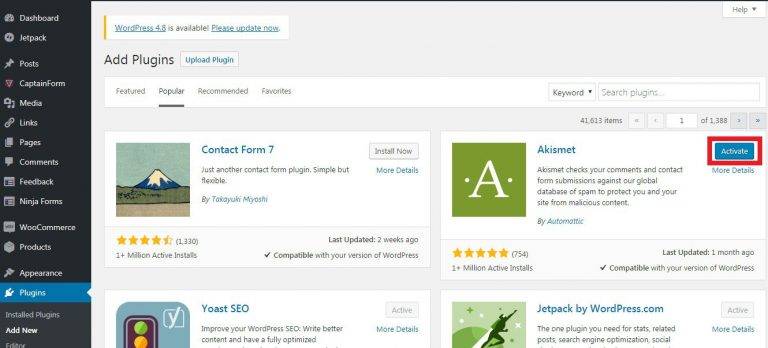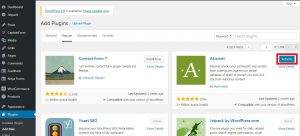 WORDPRESS OVERVIEW
In WordPress overview, I am writing short descriptions of some main points which would help WordPress for beginners.
A. Categories
To add categories to your website, Click on Posts >> Categories. Write the name of your category and then write slug (slug is the URL-friendly version of the category name). Remember, slug should be in lowercase and contains only letters, numbers, and hyphens.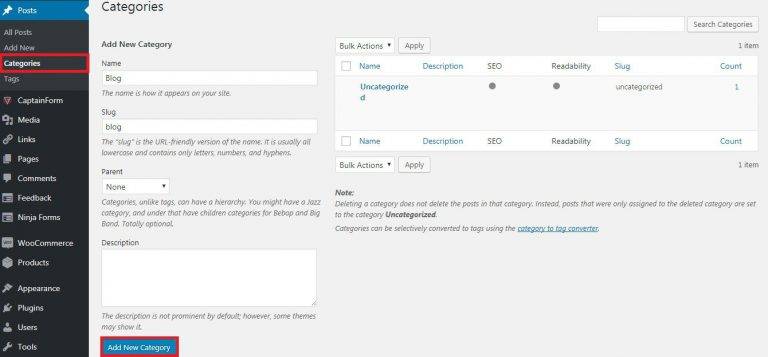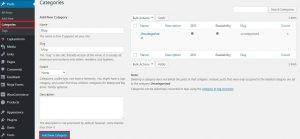 B. Media
It contains all media items such as images, videos, audio etc.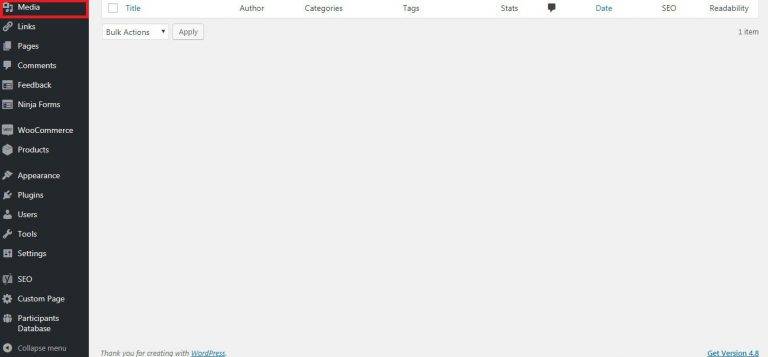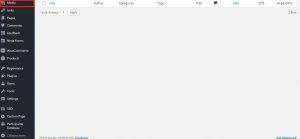 C. Pages
To add a new page to your website, Click on Pages >> Add New.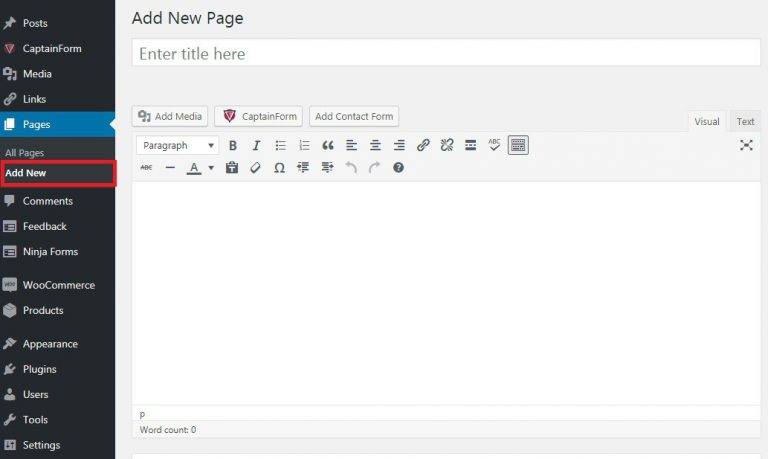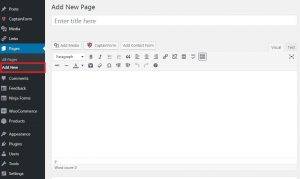 D. Some best plugins for WordPress for beginners
Jetpack
Yoast SEO
Akismet
Clef
Contact Form 7
W3 Total Cache
MailChimp For WordPress
WooCommerce
See Also
For any help, you can Contact Us or leave a message on the Facebook page.
Share this