Sometimes when we record videos on a phone or screen recording, copying or moving a video, or in some other cases, videos get corrupted. Has any of your important videos been corrupted?
This one happens to me when I record a video on my phone (Using Screen Recorder App) and my phone suddenly switches off.
When I restart my phone and I open that video, it shows that can't play this file. I used this method which I have written below, to repair the video files.
I needed that video, I tried some desktop software applications like stellar phoenix video repair, etc. But most of them are paid software which requires buying them first to repair video files.
I have written a way to repair the video file, you can use it to fix your video. You have to use your computer or laptop. If you want to recover an unplayable/corrupted video on an android phone, then you can read this post by clicking here.
See also: Dall-e Online: How To Generate Excellent AI Images for free?
Repair Video File on Desktop Application
Follow the step-by-step instructions written below to repair the video file.
Step 1
You can download this video repair tool to repair video files. Currently, this software repair only these formats (.mov, .mp4, m4v, .3gp).
It repairs video files that are truncated, broken, corrupt, or damaged. Repaired videos/movies that were not finalized by the camera.  You can repair WMV video files and other formats by converting them to MP4 using any video converter software.

Note – Only 50% of the video length can be repaired in DEMO mode. You have to purchase the full version of the software to get a 100% repair output.
However, I have mentioned one way by which you can repair your video 100% without purchasing the full version.
Step 2
Extract this software to any drive.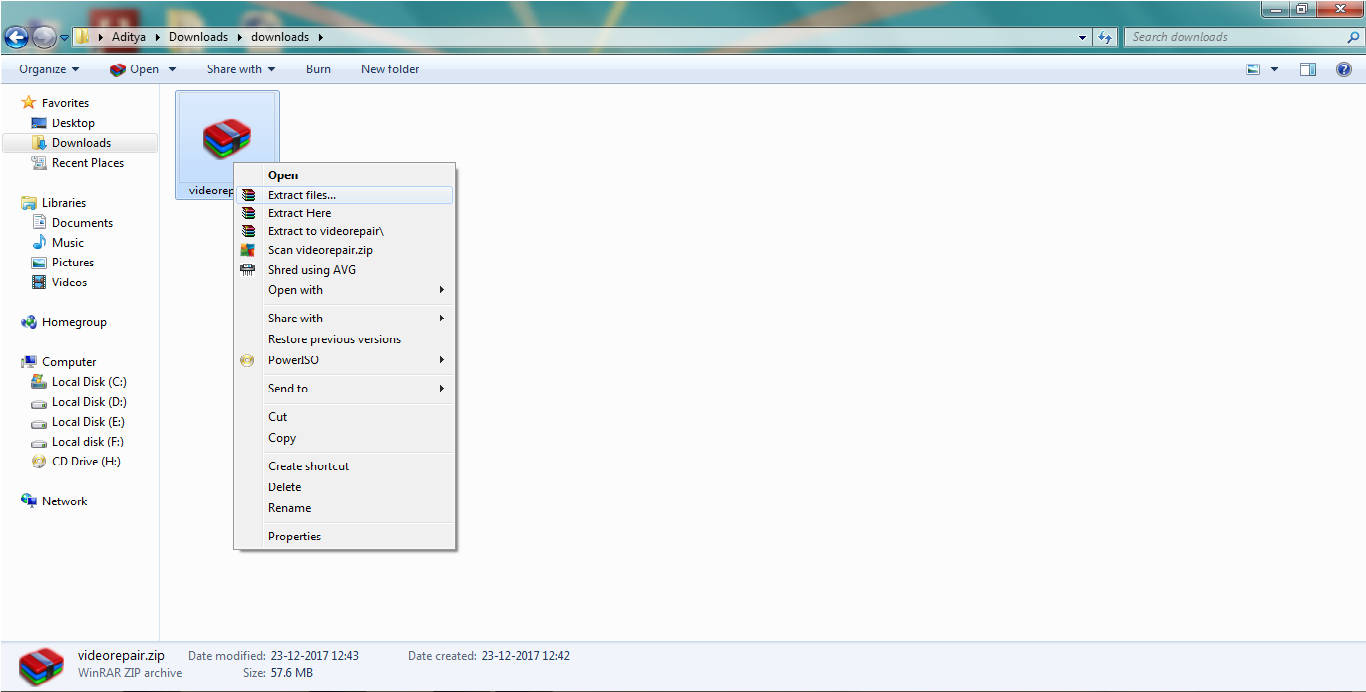 Step 3
In the image below, you see two video files. These two videos are screen recordings of my phone. When I was recording my screen, my phone suddenly switched off, and the video (v1.mp4) got corrupted.
When my phone was restarted, then I made the remaining screen recording of the video again (a.mp4). So, I want to tell you that if your video is corrupted while recording, copying, moving, or due to some other issue, You will need two videos, a video that is corrupted/unplayable and a video that is playable, and both these videos must be recorded from the same device/phone.
So, I have two videos one is playable (a.mp4), and another one is unplayable (v1.mp4).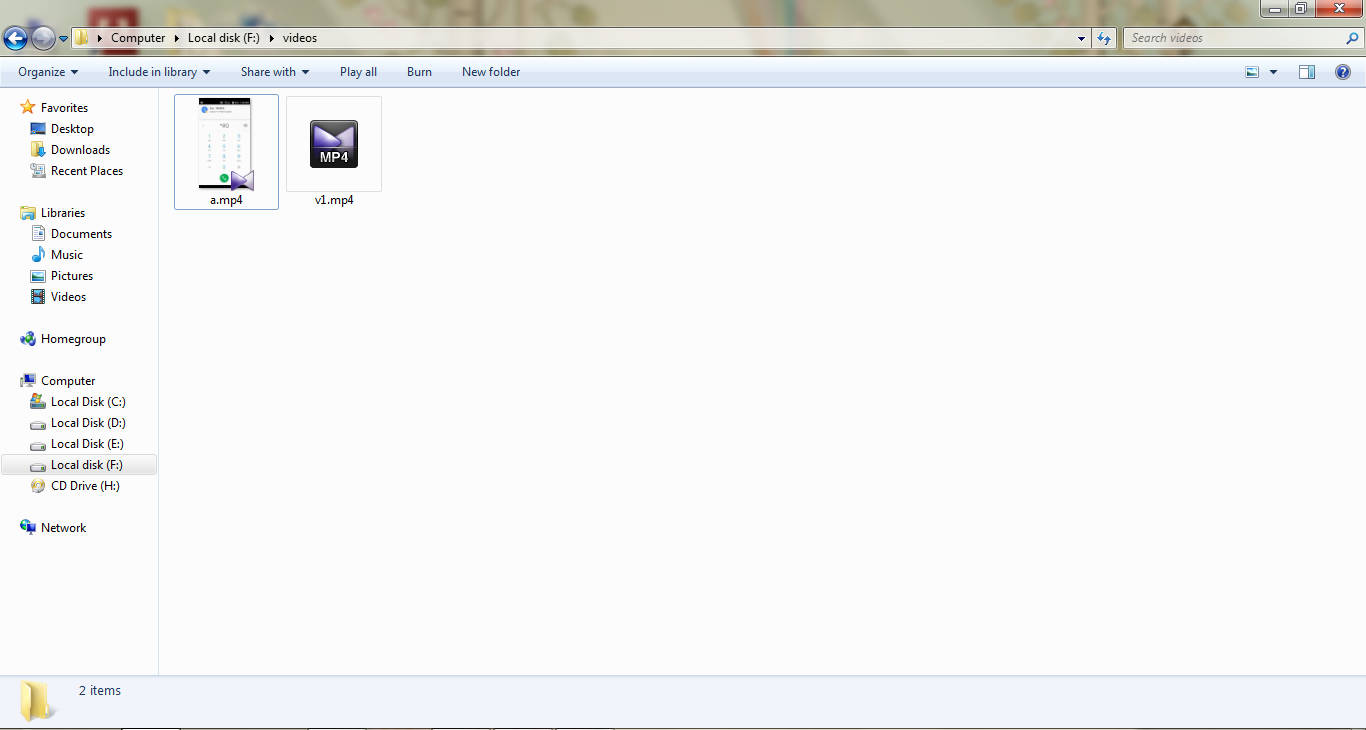 Step 4
Copy video v1.mp4 and paste it into the same folder. I copied this video in the same folder because I am going to combine these two videos (v1 and v1-copy), As this software repaired only 50% of the video. Combining videos give you the complete output of your video.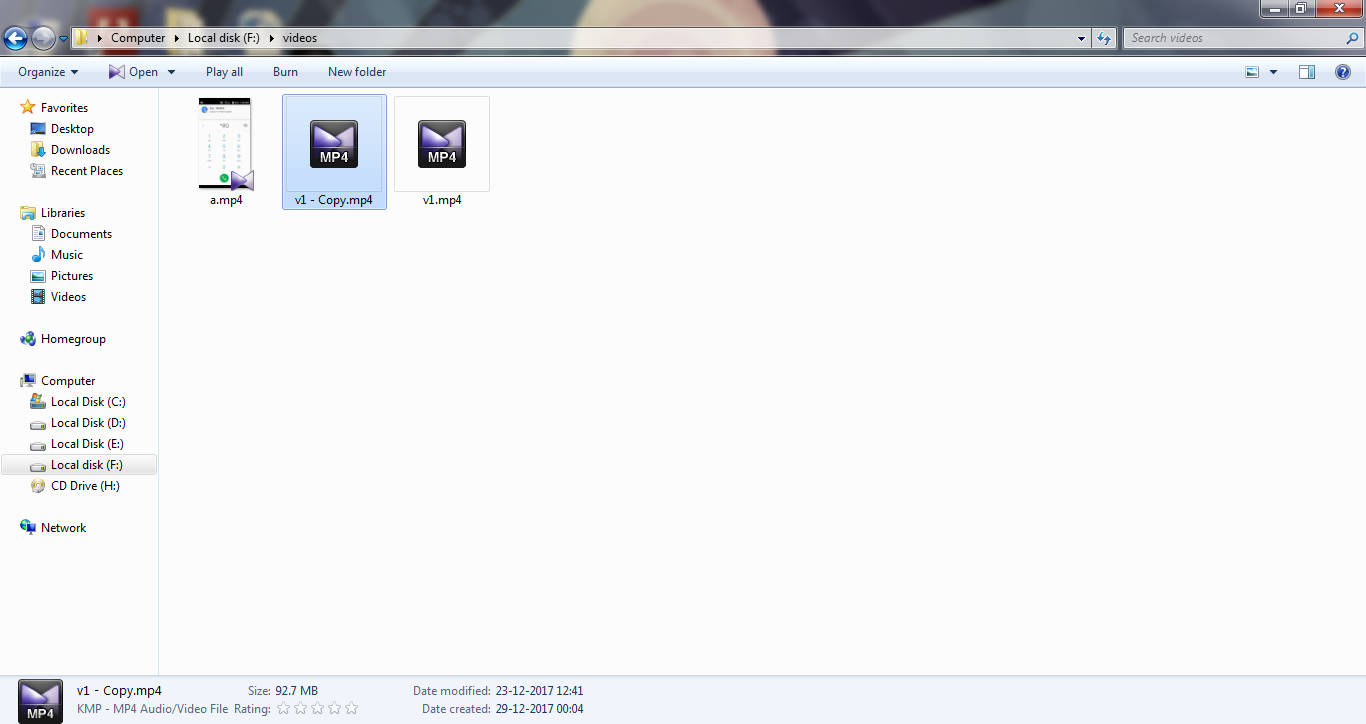 Step 5
Rename v1-copy and type it as v2.
Note – You need to have your video names v1.mp4 and v2.mp4.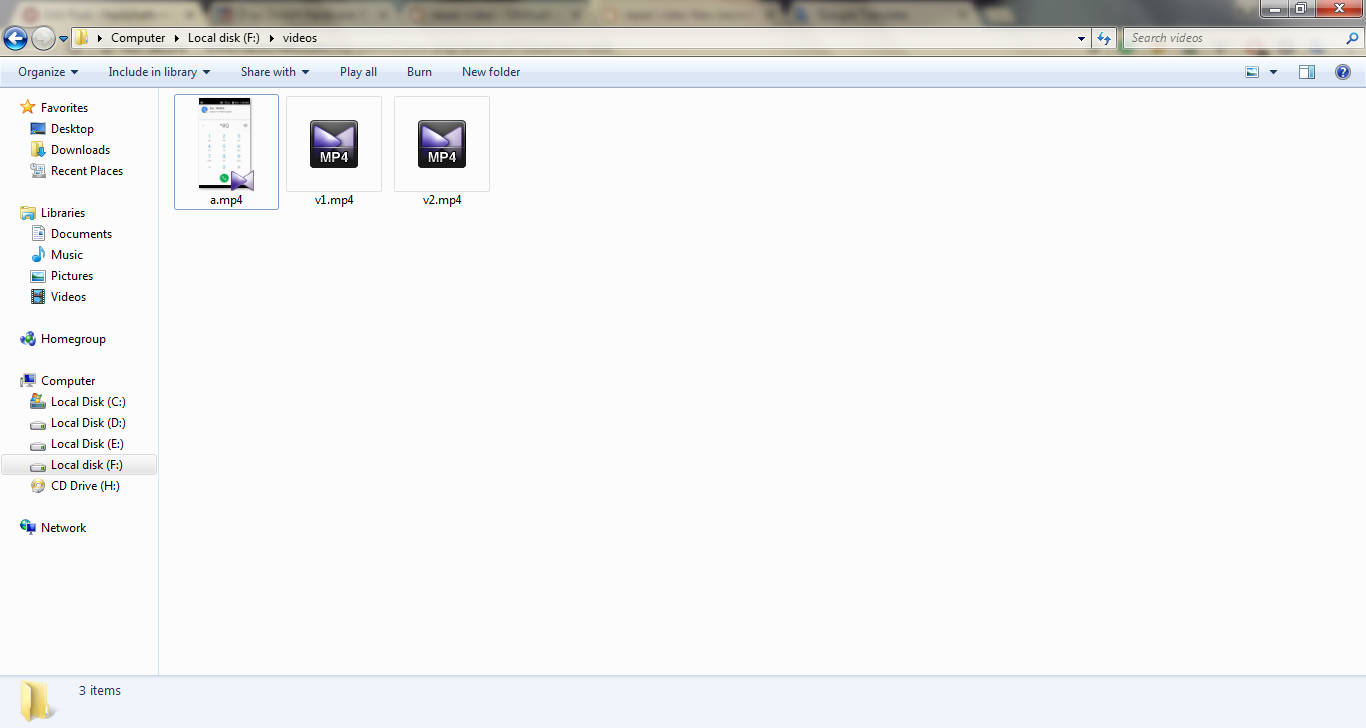 You can see in the below image that my corrupted video is unplayable.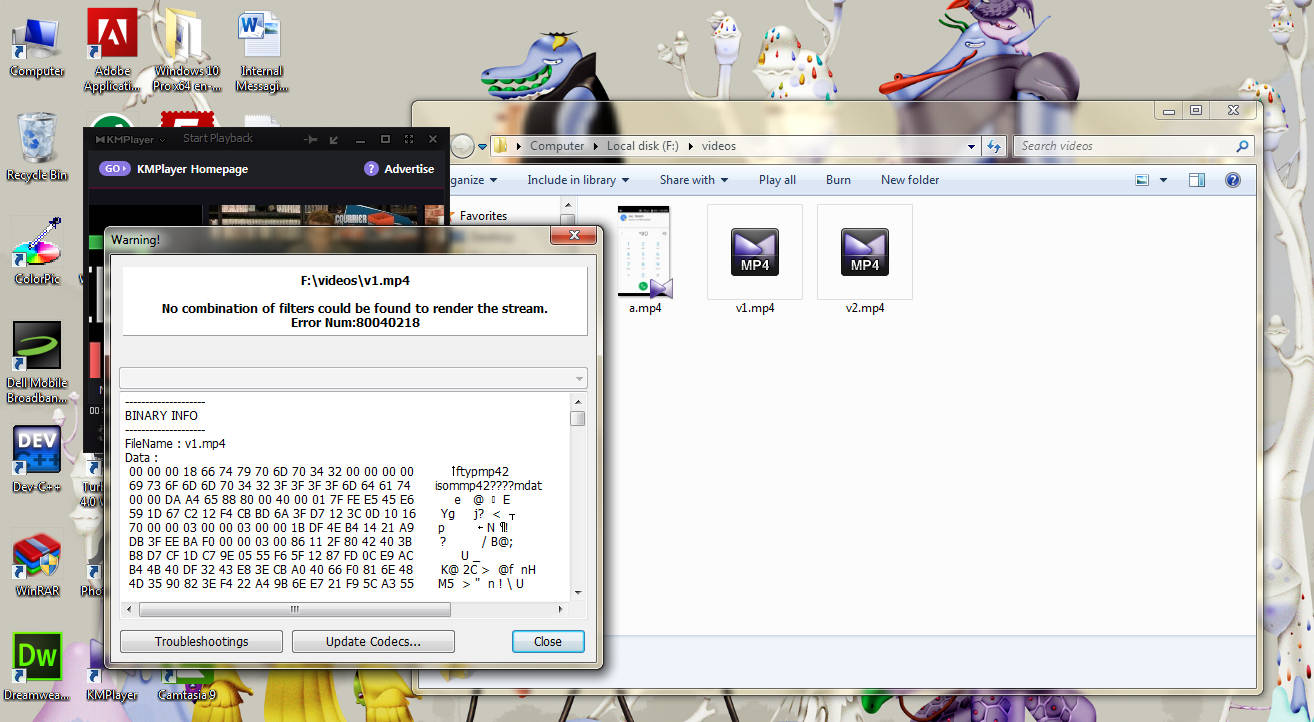 Step 6
Open the command prompt by typing Win+R and then type cmd and hit enter. Then type this command.
Type cd and then hit enter (cd is used to change the drive)
Type f: and then hit enter (My videos are in f: drive, if your videos are in some other drive, then type the name of that drive).
Cd videos and hit enter (My videos are in the f: drive and the folder name is videos, suppose folder name is abcd in which your videos are stored, then you have to type the command as cd abcd).
Type copy/b v1.mp4+v2.mp4  (this command combines v1.mp4 and v2.mp4 video at v1.mp4, and note that there is a space between b and v1.mp4).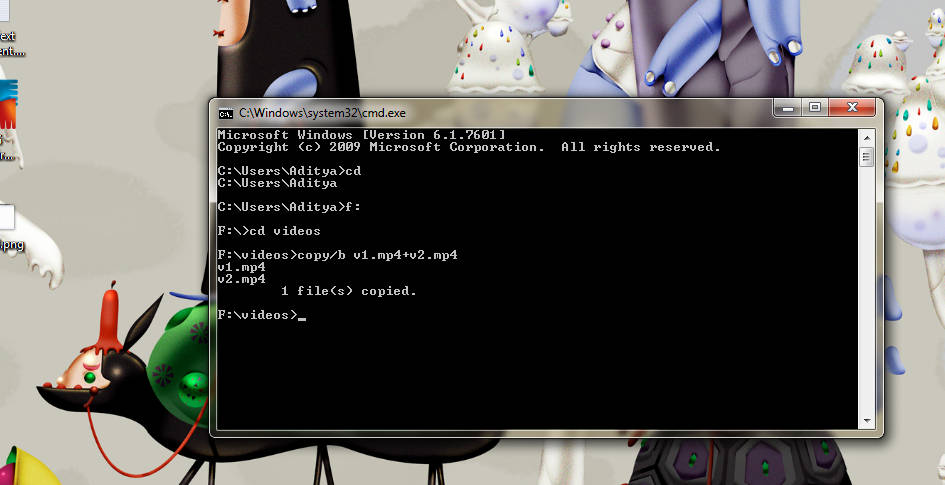 Step 7
Open the software that you have extracted. Open gs.exe and choose your language. Now, you see two options choose a movie and choose a reference movie. 
In choose movie option, select the corrupted/unplayable video file and in choose reference movie, select a playable video that is made from the same phone, then click on scan and wait.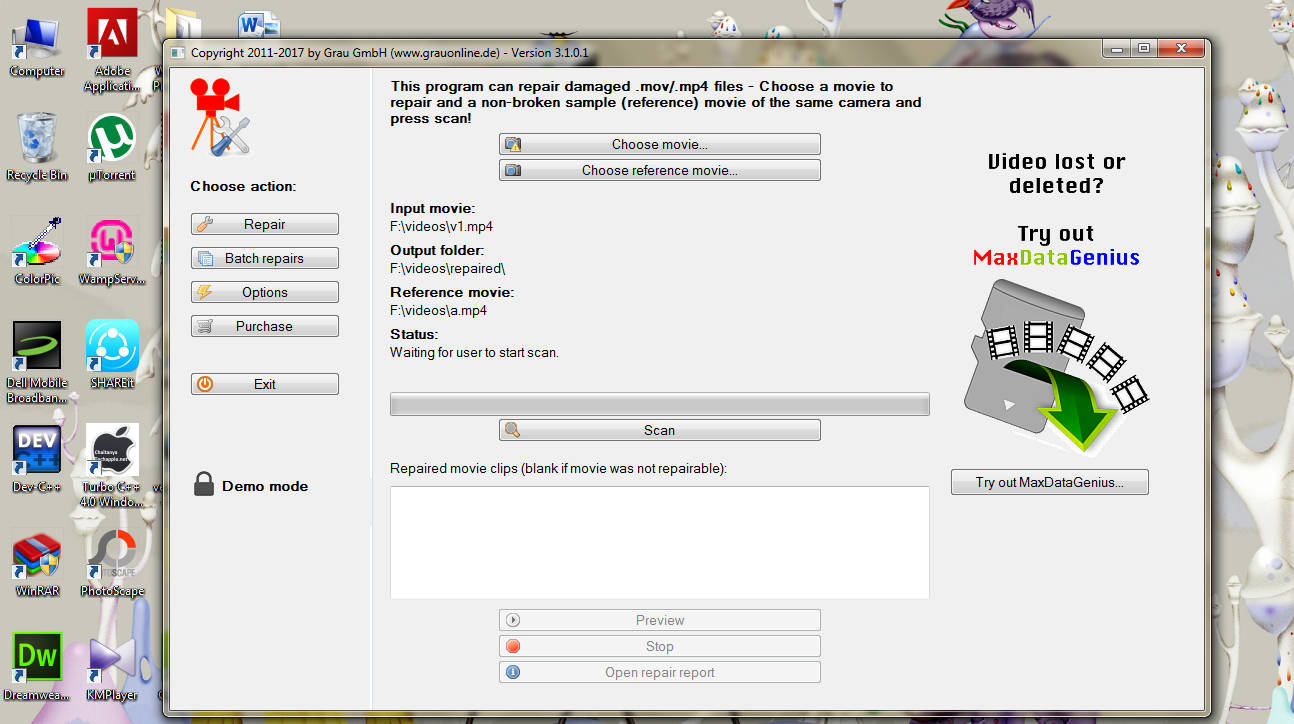 Step 8
The final step is to repair the video file. Click on preview, and now your corrupted file will play on your screen.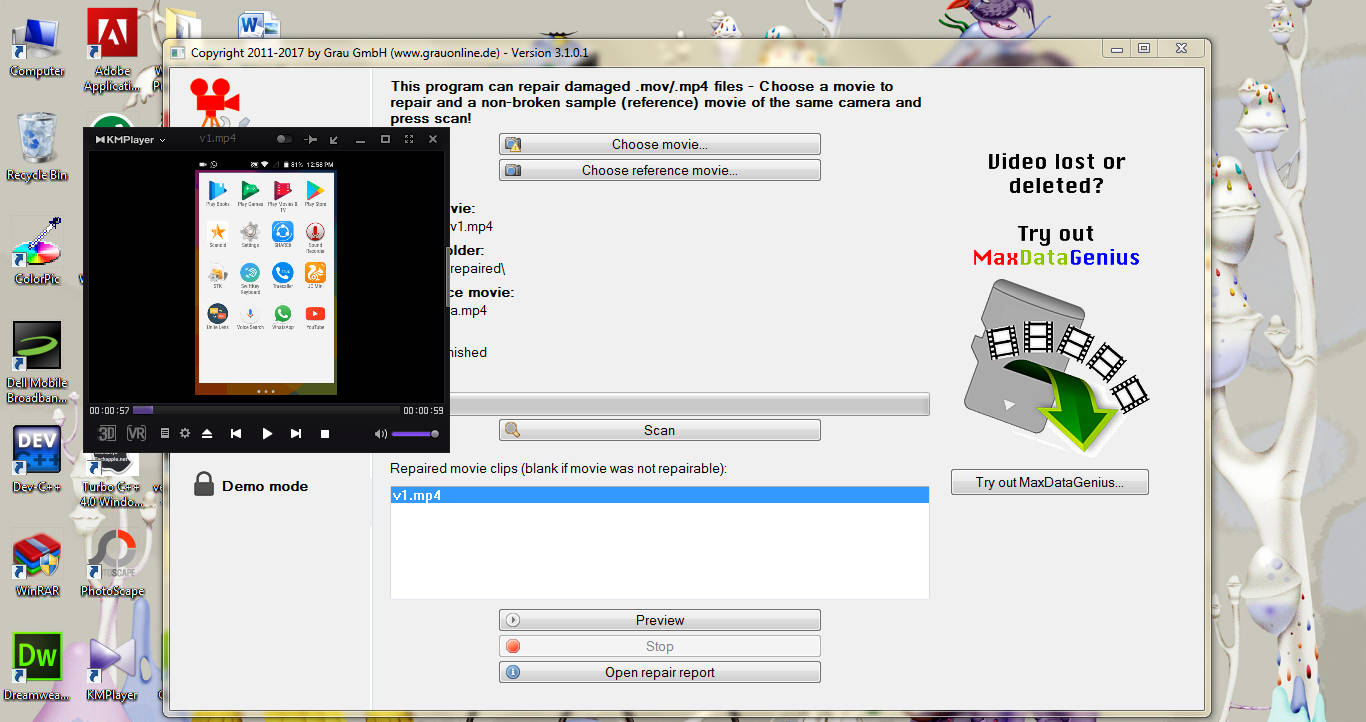 For any help, you can leave a message on the Facebook page.
Also Read – 
Share this