Has any of your important videos been corrupted? Sometimes when we record videos on phone or screen recording, copying or moving a video, or in some other cases, videos get corrupted.
When we try to open these types of damaged videos, a message displayed on the screen "can't play this video".
This one happens to me when I am recording a video on my phone (Using Screen Recorder App) and my phone suddenly switched off.
When I restart my phone and I open that video and it shows that can't play this file. I used this method which I have written below to repair the video file.
You can also repair these videos on your computer or laptop. To repair the unplayable and corrupted videos on a computer/laptop you can read this.
See Also: How To Surf Online Anonymously
Repair Can't Play This Video
You see in the image below, I have two videos. In which video v1 is unplayable on my android phone.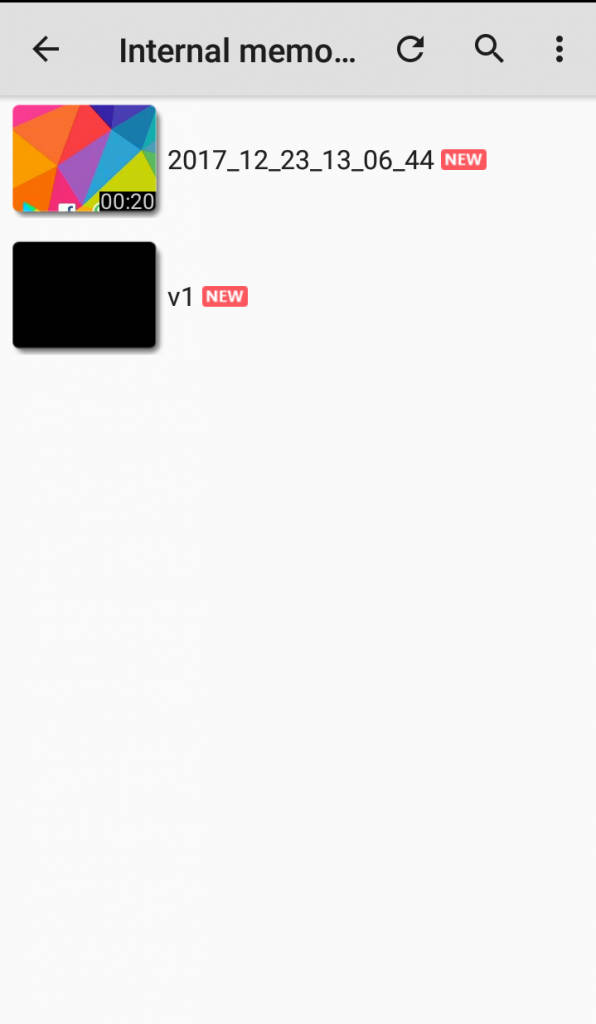 When I try to play this video then it shows can't play this video.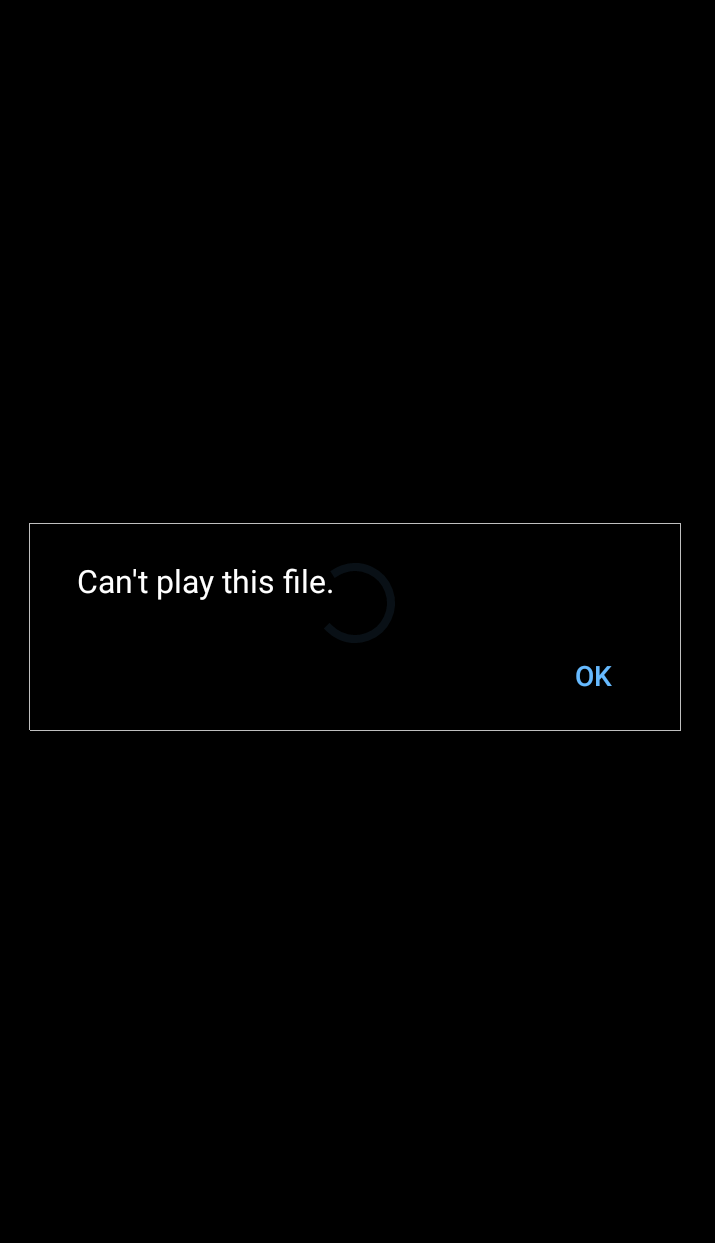 You can easily repair these types of videos on your android phone just read below step by step instructions.
Suggested: Watch Movies Online Free – 5 Best Websites To Watch Movies
Steps to Fix Can't Play This Video
Step 1
You have to install MP4Fix Video Repair Tool from the play store.
Step 2
Open this app and choose your corrupted/unplayable video. I need to repair my corrupted video v1.mp4.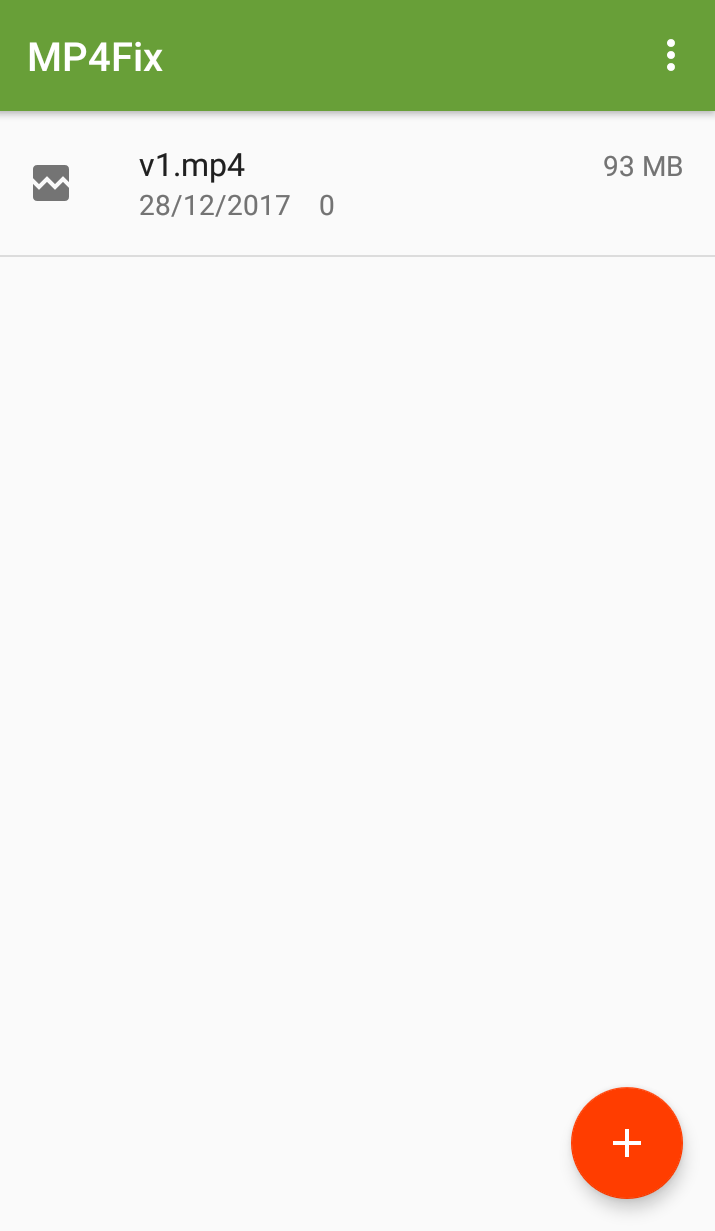 Step 3
After choosing your unplayable video file, click/tap on the repair button.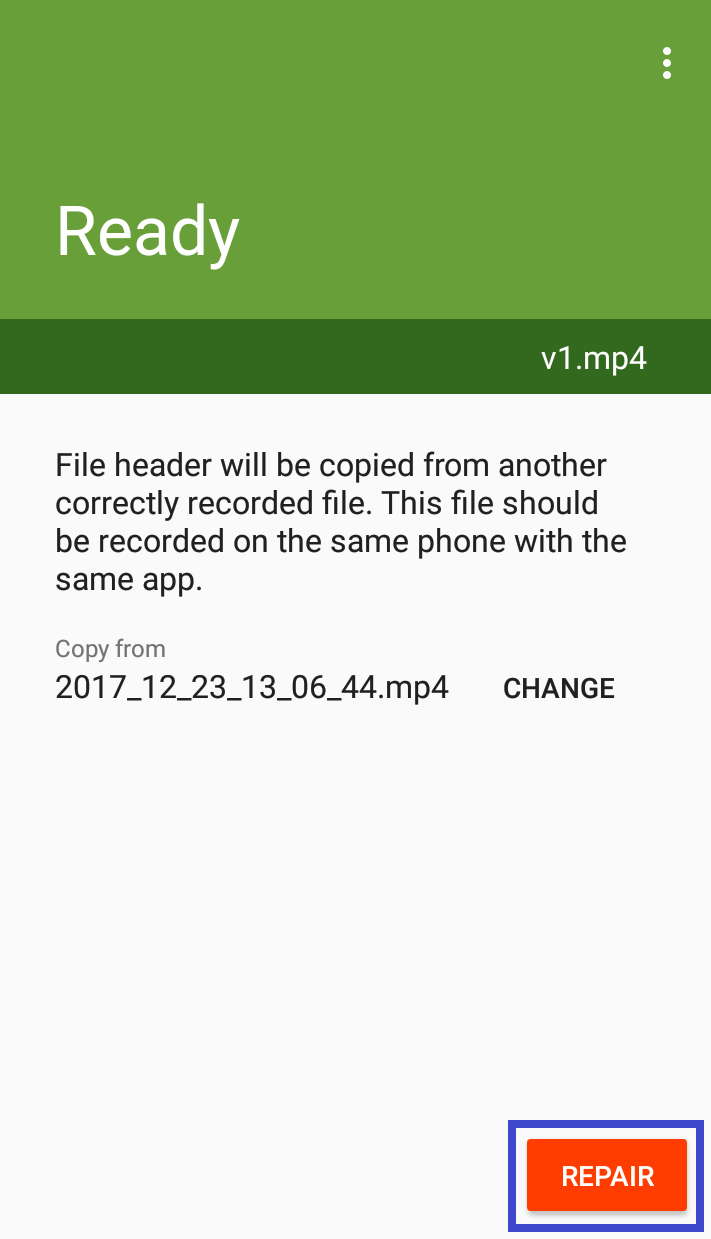 It takes a few seconds or minutes (depending on the size of the video) to completely repair your video.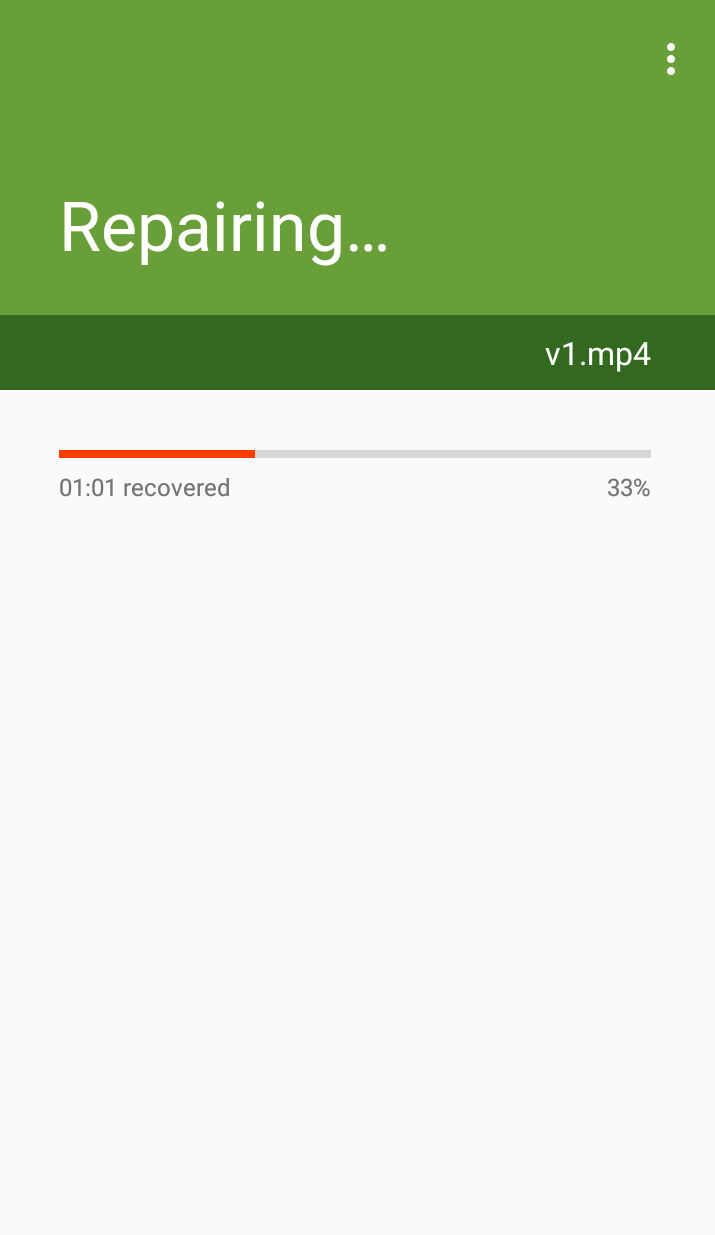 Step 4
Now, I have fixed can't play this video file issue on my Android Phone. You can repair your video easily by using this app. Click/Tap on the preview to play your video file.
If your video is not repaired, then click on Repair Again.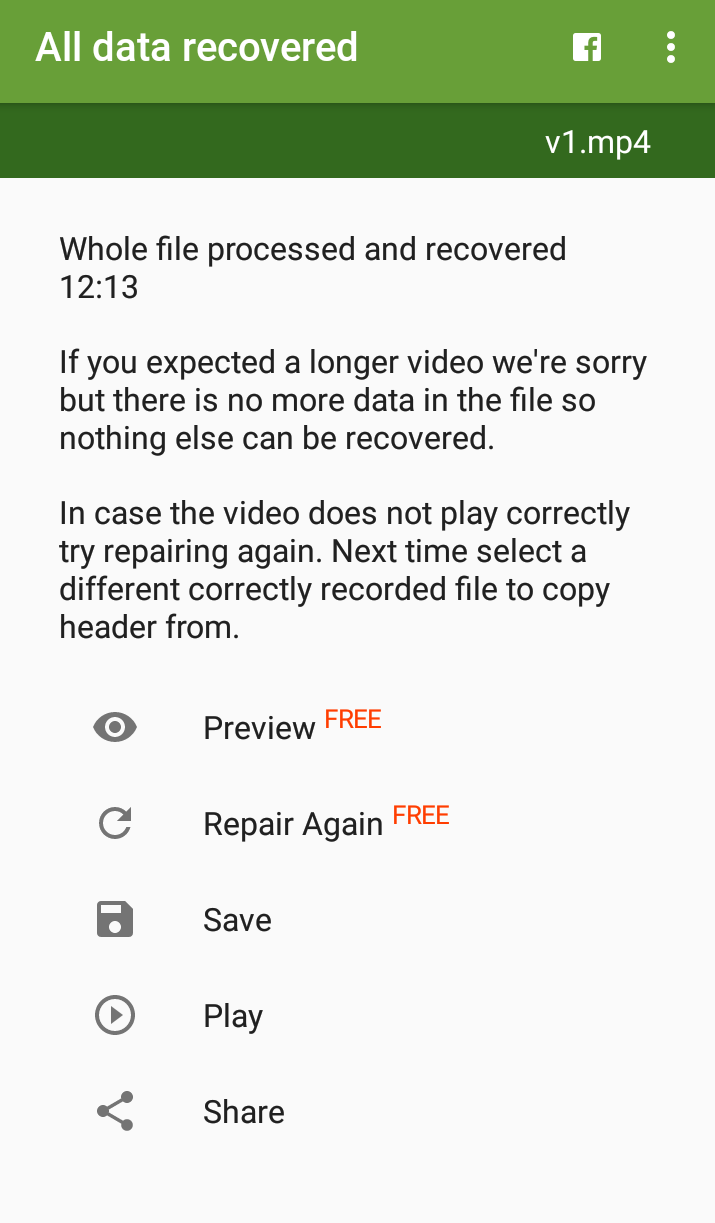 My video (v1.mp4) is now playing, You can see the image below.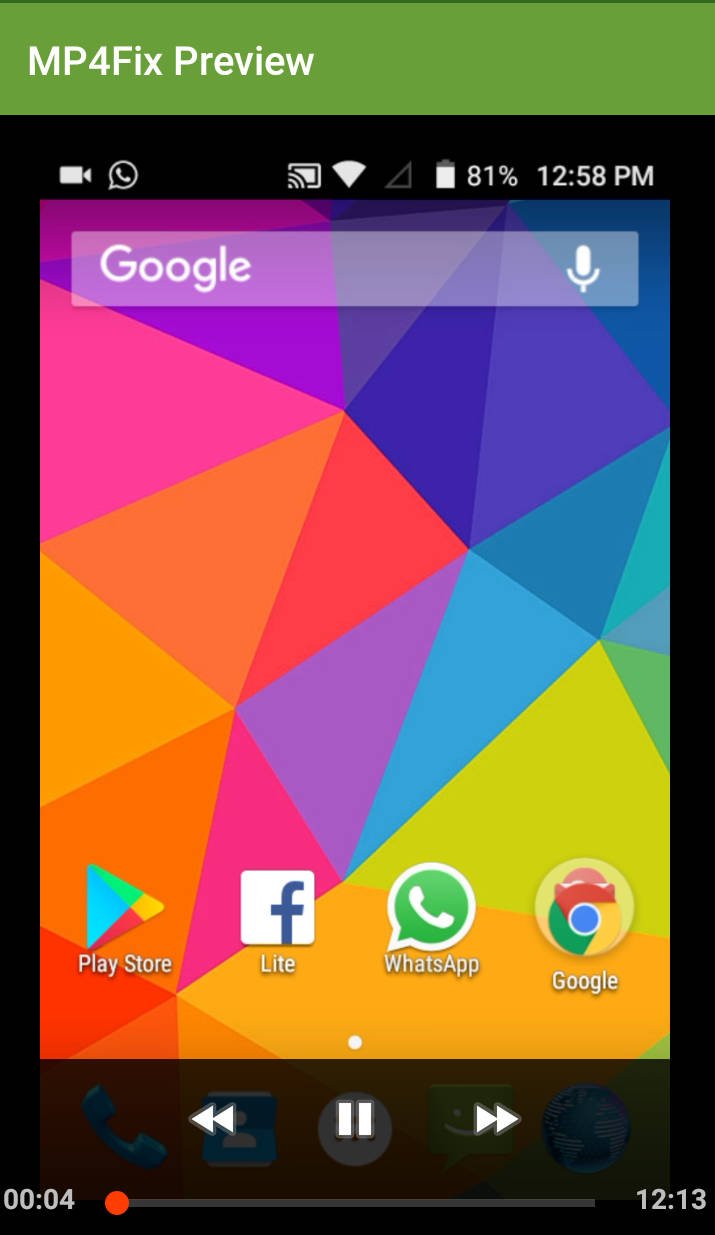 Note – If you want to save this repaired video file then you have to buy the premium version of this app to unlock it's all its features like save, play and share.
One thing you can do to save your money, record the screen by using any screen recording software.
See Also: How To Turn your Android Phone into wireless Speaker
For any help, you can leave a message on the Facebook page.
See Also:
Share this