Do you want to remove watermark from image? This tutorial will help you to do this in an easy way.
An image is the most important part of the internet. We use images almost everywhere because you all know "A picture is worth a thousand".
We required an image on our website, blog, or on a Facebook page but, we don't have much time so we download it from the internet.
Suggested: Insta Stalker – A Private Instagram Viewer and Instagram Story Viewer
But there is a problem sometimes your desired image has a watermark or logo on it ( To prevent the usage of the image, many copyright owners put their watermark on it ).
But don't worry after reading the whole post you can easily remove the watermark/logo in your image/picture. And you can easily use your desired image without the watermark on your website, blog, or Facebook page, etc.
DISCLAIMER: This tutorial is only for educational purposes. We recommend you to use it only for educational purposes, not for commercial purposes or any other means. Hackchefs is not responsible for any misuse.
How To Remove Watermark From Image
In order to remove the watermark/logo of an image/photo, you need to follow the given below simple and short steps. You can also use the logo app.
Step to remove the watermark from image
Click on the link given below and then sign in. You just need to fill the email address and create a password or you can sign in by using Facebook. ( skip the 5-sec ad to go to actual website)


Upload the image, in which you want to remove the watermark/logo. Uploading of an image will take a few seconds depend upon the size of an image and your internet connection. The format of an image should be PNG or JPEG. And the maximum size of an image is up to 10Mb.
Then in an editor, select the marker tool and outline the watermark. You can also resize the brush size of the marker tool.
After outlining the watermark, press the RUN button to initiate processing. It will take a few seconds to complete the processing process.
Now, you will get the image as you want means without any watermark. Press the download button to save the image on your local drive.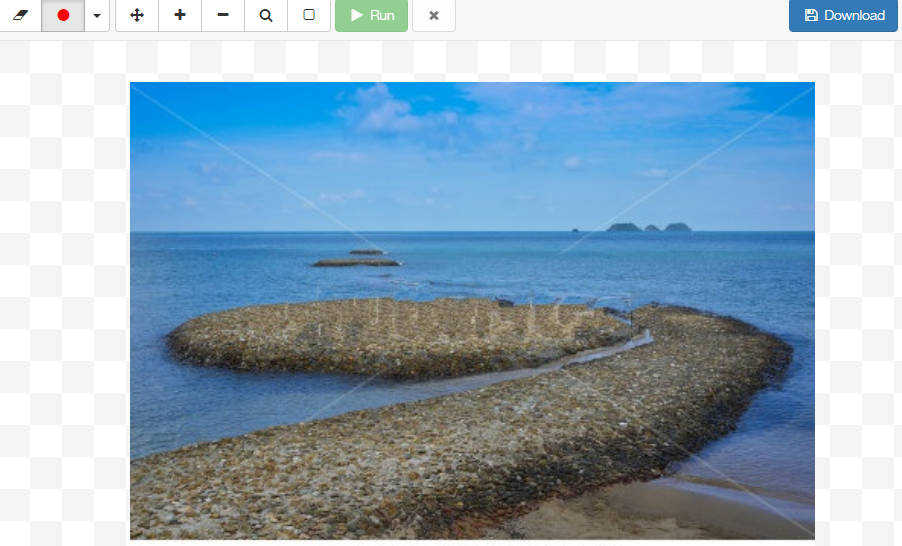 See Also:
Share this