So Today I am gonna discuss something really important. Many times you accidentally lost your very important data of Hard drive, Memory card, and other devices. And it's also not in the recycle bin.
You may have many questions in your mind during such bad times. Can I recover the lost data or not? So where to find the data? And the answer to this question is yes. You can easily recover your all lost data with the help of the software Recuva. There are many data recovery tools available in the market, but Recuva is simple and easy to use among them.
Recuva is a data recovery software, which is built by piriform. It has two version Recuva and Recuva pro. Recuva is free but not recover all the lost data, in order to recover all lost data you have to buy ($19.95) Recuva Professional.
Don't worry, you don't need to buy Recuva professional Hackchefs.com always take care of their viewer. You can easily crack it by reading our previous post.
Key Feature Of Recuva
Recover Lost Data.
Recovery from a damaged disk.
Recover from any rewriteable media(i.e Memory Cards, External Hard Drives, Pen Drive).
Supported for all version of window.
User-Friendly.
Simple Interface.
Easy to Use.
How To Recover Lost Data:-
Steps
1. First, download and install Recuva.
2. Open Recuva and then Select a file type. It can be pictures, music, video, documents etc.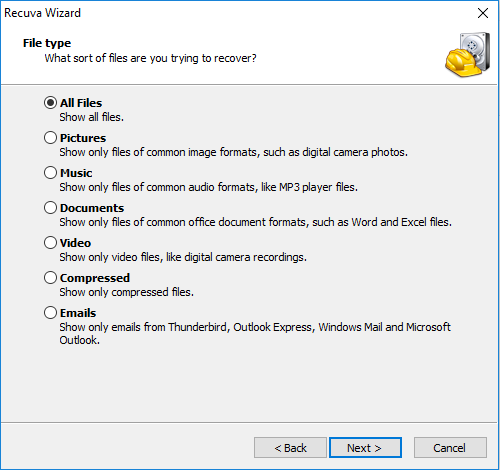 3. Then select the location from where you want to recover the lost data.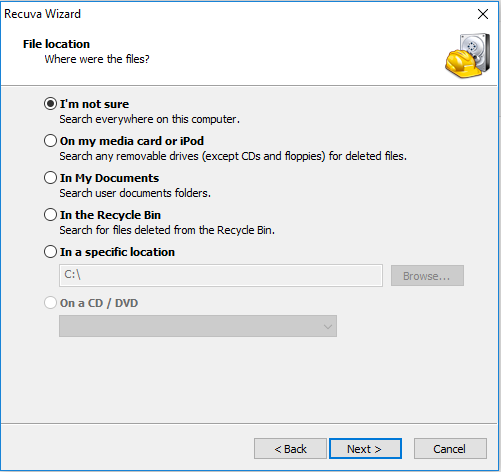 You can scan the whole PC for recover your data either you can scan a specific location.
4. Then press start and the scanning of drives will start. It will take few minutes ( depend on your file contents). After the scan, you get the filename, path, size and state ( excellent, poor or very poor ).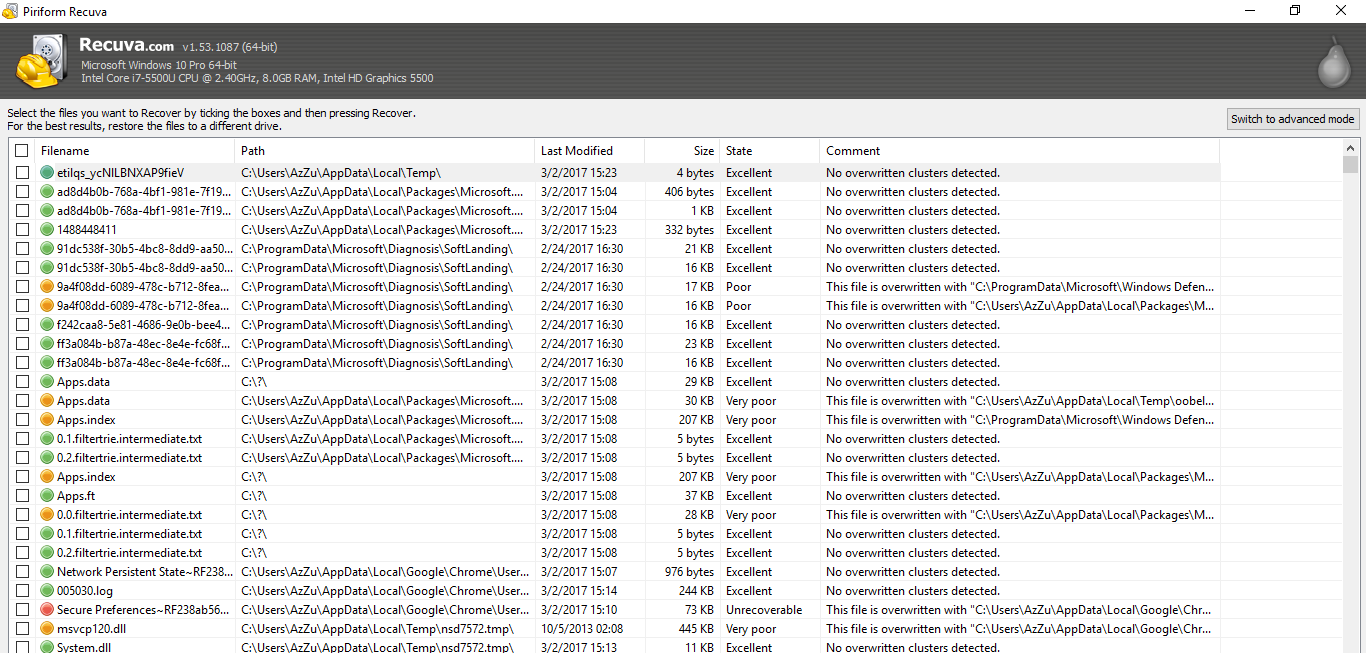 5. Now, you have to select the files which you want to recover or select all and then press the recover button. It will take few minutes to recover depend upon the file size.
When the recovering is complete, you will get a pop-up message that how many file is fully recovered and partially recovered or not recovered.
Note: – Only the file which has an excellent state can be fully recovered, while other files will be partially recovered.
Share this