popads.net is the premium ad network. It was started in 2010 as a specialized pop-under advertising network. You can monetize your website's traffic with high-quality ads which appear as of popunders. This is a good ad network for small and big publishers as they have no minimum traffic requirement. Anyone can use this ad network on their website. It is based on CPM. The approval procedure is instant and that is the best part I like in this ad network.
Website: popads.net
This ad network services are fast, efficient and secure. It is good for both publishers as well as for advertisers. It is the best and highest paying popunder ad network. You can check the current Alexa rank of PopAds which is 68 (dated: 26 July 2017). You can set your minimum bid, you can choose to serve popunders with auto-playing sound and video ads and other features. All of these settings, if tweaked nicely, will result in higher earnings for your website. I like this ad network for its easy payments and high revenue generated per 1000 views.
See Also
PopAds For Publishers
It is the highest paying ad network on the market specialized in popunders. Average revenue for 1000 United States unique visitors on a website publishing PopAds code was never below $4.00 USD. I have used this ad network and I earn on an average between $4-$6 per 1000 USA visitors. Your average revenue may be greater than this or lower than this depending on the type of website you have and traffic from search engines. Rates are fully dynamic and depend on many factors like visitor's country, your website quality, etc. If your website getting views from USA, UK, Australia, then this ad network pays you high revenue.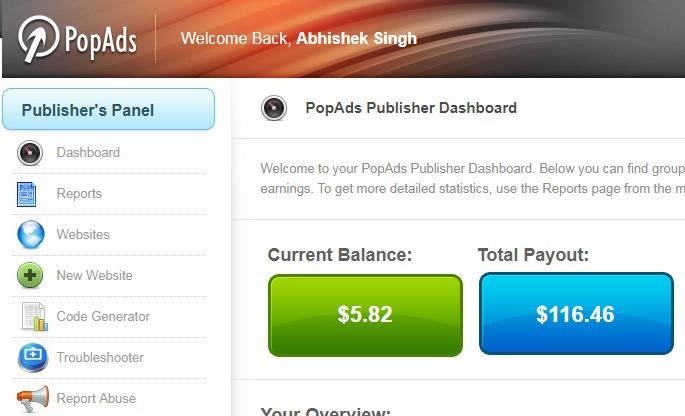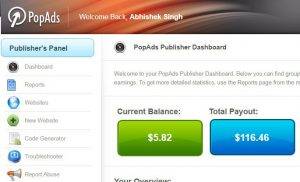 It allows all types of websites like porn sites, illegal, piracy, etc. If your website traffic is low, you can try this ad network to earn extra money. Many bloggers think that Visitors may not like popunder ads, as it opens in a new window, some visitors think that it's a virus or this site is not safe which may affect your visitors. Yeah, visitors really not like this type of ads, I used PopAds.net for nearly 1 month but it doesn't affect my visitors. It is a good ad network that generated high-quality ads. I have used these three ad networks (propeller ads, Infolinks, PopAds.net) and among these three PopAds.net is the best ad network for payment and revenue.
Payment
The minimum payout is $5 via PayPal and AlertPay. For wire transfer, it is $500. You can request withdrawal of your payment anytime you want if you have reached the minimum withdrawal limit. Withdrawal requests are processed daily. When you signup, do set up an auto-withdrawal option. You will get paid automatically when you reach the minimum payout threshold.
PopAds For Advertisers
I don't know much about how is it for advertisers. I am sharing my opinion. PopAds.net is the premium ad network. It is one of the best popunder ad networks. You can check the current Alexa rank of PopAds. Advertisers can set their budget, target their visitors, countries, keyword and control their rates. Popads.net have an advanced anti-fraud system, which filters out all proxy, bot, and mobile traffic. However, the quality mostly depends on the bid you offer. The minimum deposit is $10 for PayPal and AlertPay. There is no minimum deposit for Wire Transfers.
Pros of PopAds
The minimum payout is $5.
No traffic requirement.
Instant approval.
Allow all types of websites/blogs.
High CPM rates per 1000 views. which is better than any other ad network.
Daily payout if you reached the minimum payout threshold.
Cons of PopAds
The minimum payout via wire transfer is high ($500).
Popunder ads annoy visitors.
Sign Up on PopAds.net
For sign-up, go to PopAds.net and click on the sign-up button. A page opens, you can sign-up as a publisher or advertiser.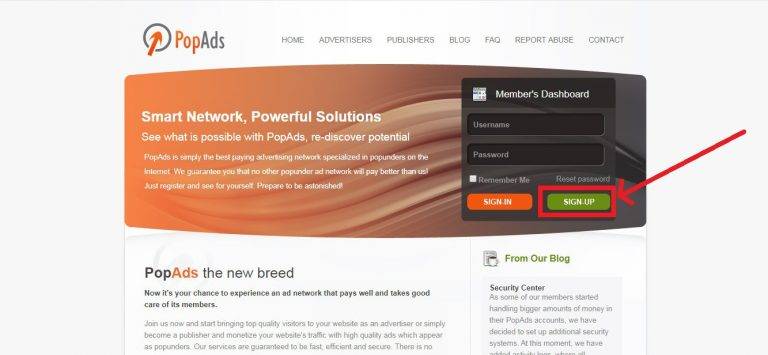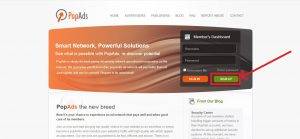 Fill your details such as username, email, country, password, etc. After when you register, you can access both the advertiser and publisher panel from your panel. I hope, you like this review of the popads.net ad network. You can try this ad network if you are a new blogger or currently not approved by Adsense.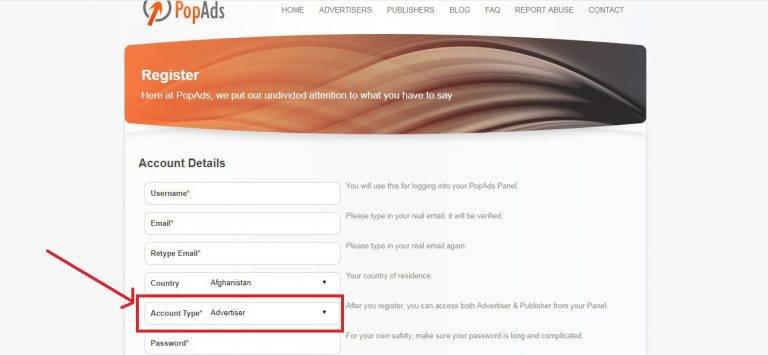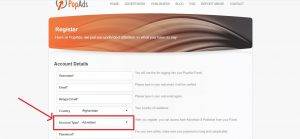 For any help, you can leave a message on the Facebook page.
Share this