There are so many symbols you used while studying and it's too difficult to remember the name of all symbol. You only remember the design of the symbol. '@' and '&'  symbols are so common, everyone knows what they're called.
The same can't be said for lesser known symbols such as statistical symbols (like lambda, sigma etc). Not only their names harder to remember, they are also are harder to type.
Word processing apps like MS Word make these symbol easier to type via an insert menu. The menu has a list of symbols that you can browse and then insert from. But your browser supports simple text input, inserting a statistical symbol is a bit harder.
If you don't know what a symbol is called, it will be all the more difficult for you to type it. But don't worry, I have the solution. Mausr is a web app that simplifies this. All you have to do is draw the symbol and it will identify it and you can copy the symbol and paste where you want to use that symbol.
Visit Mausr and draw the symbol you need to identify. You don't have to draw it all in one single stroke. You can clear what you draw and try as many time you want. It will give you several matches based on your drawing.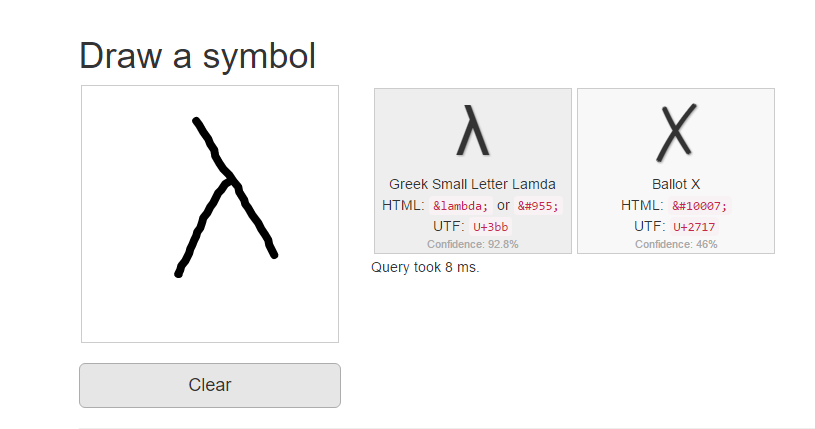 The result shows the name of the symbol. If you don't know what the symbol is used for, you can Google it now that you know its name and find out what it's used for. If all you need to do is type the symbol, you can copy it from the results and paste it where you need to.
Share this