Nowadays, Everyone wants to create a website but they are not able to create it because of some questions like how to make a website? What are the things required? How much will it cost? So, If you have these questions then you are in a right place, You will know how to make a website until the end of this article. You just need to follow the 4 Steps that are mentioned below and Your website will be ready in less than 15 minutes.
Also Read:
You can make a website by following methods like :
Before going into the discussion of how to make a website, you should know the different methods by which one can make a website.
Coding; Which required knowledge of HTML, CSS, Javascript, and Php.
Website Builder; like Wix, Weebly, etc
CMS (Content Management System); like WordPress, Drupal, Joomla, etc.
There are many people who don't have the knowledge of code, even they are scared of writing codes and Website builders have several limitations and also don't work good in the free version. So, CMS is best for making a website. Now the question arises, which is the best CMS of all? so the answer is WordPress because of following reasons like:
It's Free
There are 2600+ WordPress themes and 31000+ plugins available for free.
It is search engine friendly.
50% of website work on WordPress.
It is easy to use even non-technical people can learn it.
You can find the plugin for everything, you don't have to write a single line of code.
And many more…
How To Make A Website – Step By Step
The first thing you need to do when creating a website is buying a domain name. The domain name is the name of a website like our website domain name is hackchefs.com. Basically, the domain name is nothing but the address of your site. You can buy any domain name but if it is related to your website niche then it will be the plus point for you because it will help you in SEO.
You can buy a domain name from any website where you find the minimum price. If I tell you, that you can get a domain for free. Yes, you read it right. When you buy web hosting from Bluehost then they will offer you a free domain. You can select any type of domain whether its .com, .org, .co.in or anything you want. To know more about how to register a domain, Click Here.

As you can see in the above image. They are offering free domain along when you buy their web hosting. In addition, they are also giving a free SSL certificate which is good for your website security and you will have HTTPS protocol instead of HTTP. You have seen the green secure sign along with lock on a reputed website like google. This is because of the SSL certificate. There are a lot more benefits of using an SSL certificate to your site I will write a separate article for it.
On top of that, unlike other websites, they are also offering 30 days money-back guarantee. So what are you waiting for? Grab the deal.
2. Buy a Web Hosting:
Once you buy your domain, now you have to buy hosting for your website. You have to buy a good web hosting in terms of CPU, RAM, Bandwidth, Disk Storage etc. Otherwise, your site will be down  If your disk storage, Ram, CPU will full or If there will be huge traffic on your site. According to my personal experience, Bluehost provide the best and cheapest web hosting. The best web hosting you can buy at $3.95/month which also includes Free domain, Free site builders, 30-days money back guarantee, 1-Click WordPress install and 24/7 customer support. As it' includes the domain, so you do not need to buy a domain separately. You can install WordPress on one click without doing anything.  To know more about Bluehost, like it's pros and cons and customer review, click here.
3. Install WordPress:
When you bought the domain and web hosting then you have to install your WordPress. As I already told you, After purchasing BlueHost web hosting you can install WordPress in one click without doing any task. Some of the web hosting sites do not provide 1 click installation, in that case, you have to install WordPress manually and it's not easy for the beginners. Steps For 1-Click Installation in BlueHost
Log in to your own hosting account/control panel.
Go to your "control panel" within your hosting account.
Click on "1 Click Installs"
Find the "WordPress" icon and click.
Choose the domain where you want to install your website.
Click the "Install Now" button.
4. Choose Theme and Install:
This is the last step in which, you have to search for the theme according to your needs and install it. For installing a theme, you require accessing the dashboard. For accessing the dashboard, write your domain name along with /wp-admin in the URL.

Click on login with username and password.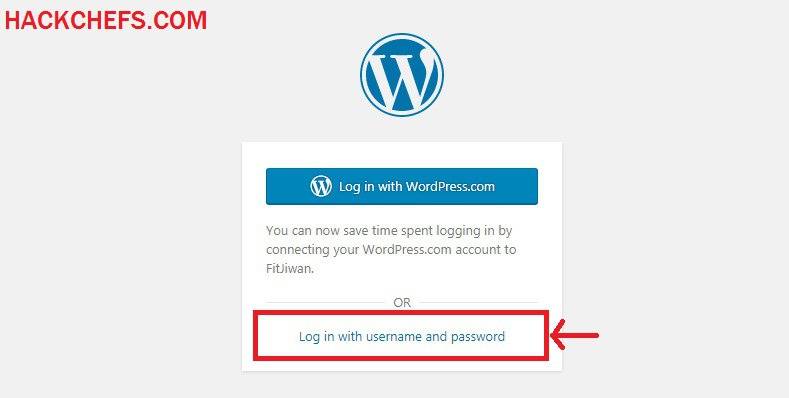 Enter your Username or Email address and password (that you have set at the time of installation) to log into your website dashboard.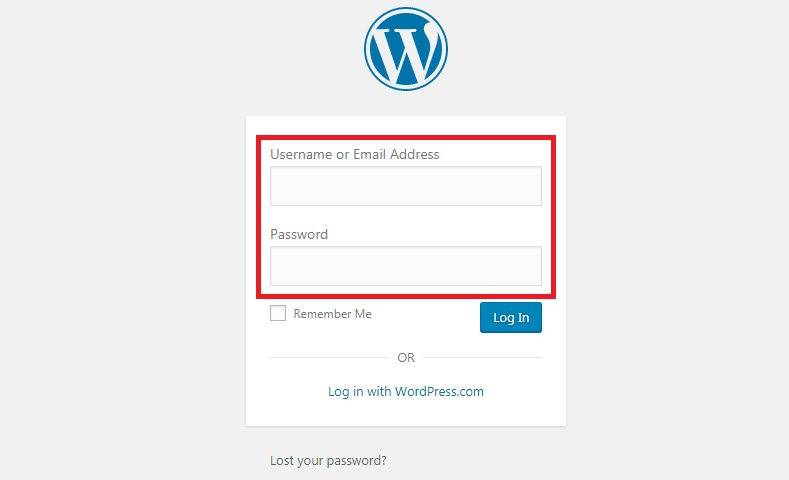 Then your dashboard will be open.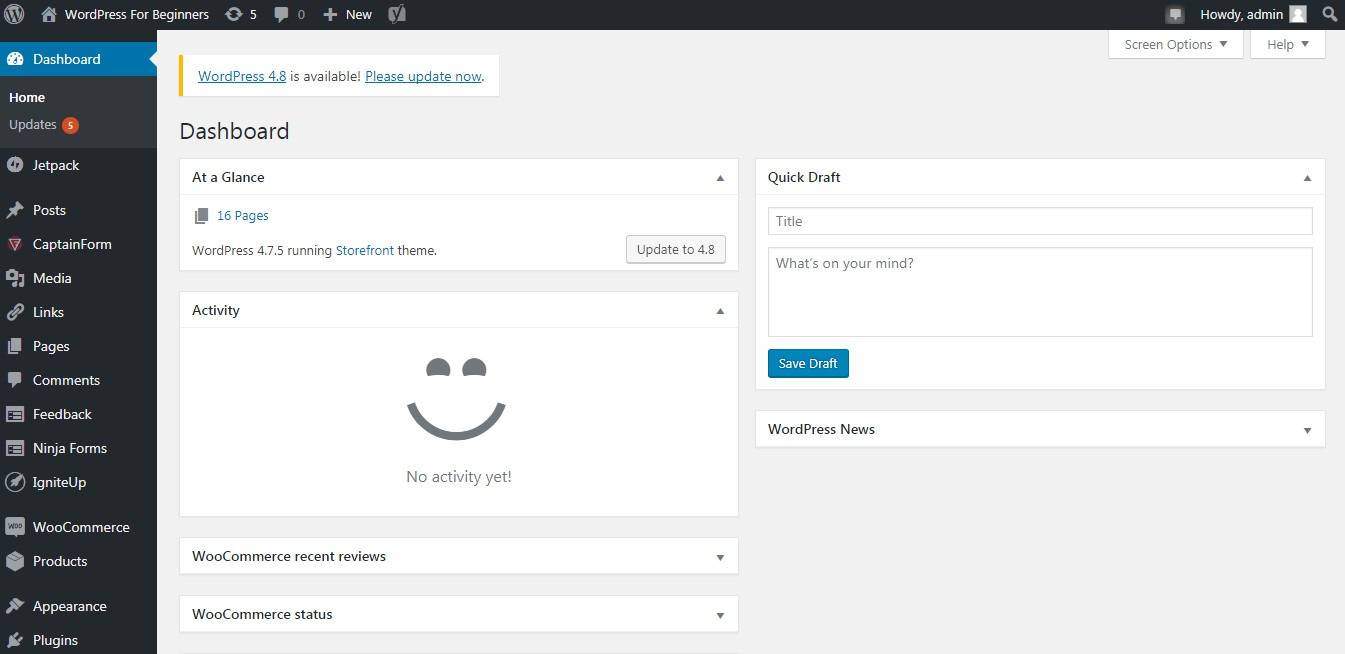 You can do install the theme in two ways. Go to Dashboard<Appearance<Themes and on the "Add New" button on the top.
Then Preview the given themes and if you like any theme then click on the "Install" button and then click on the "Activate" button to activate the theme on your website. 
Or you can search for the theme in google and if you like any theme then you can download its zip file and then Similarly go to Dashboard<Apperance<Themes and on the "Add New" button on the top. Unlike installing the theme, you have to click on the "Upload Theme" button on the top of the page.


Then choose the zip file you have downloaded from the computer and then press "Install Now". It will take a few seconds according to the size of the theme and after theme installation, activate the theme.
Now your website is ready, and you get the answer to your question How To Make A Website? If you want to know how to publish a post, Customize the theme, what are plugins and how to install plugins then, Go here and learn about how to use WordPress? 
Click here, to know more about WordPress.
Share this