Are you Bored by reading usual Facebook statuses? Wants to do something cool? So, you are at the right place today I am gonna tell you how you can get rid of your boredom by playing pranks with your friends. you can create a fake Facebook conversation with your friends, celebrities, public figures, etc.
CREATE FAKE FACEBOOK CONVERSATION:-
The question is how can you create fake conversations? don't worry I am here to tell you that how can you create a fake Facebook conversation and add as many commentators as you want. In order to create a fake conversation, you have to follow the given below steps. I recommend that you should use it only for entertainment purposes and not for other means. Hackchefs.com is not responsible for any misuse. (It's always better to have a disclaimer)
Suggestion

What Is Nextdoor App? How to Use It for the neighborhood Updates?

AnyWho – How To Find Anyone's Phone Number and Details

Vaccine Slot – How To Check COVID Vaccine Availability And Book A Slot?
Follow these 5 simple and easy steps to create fake facebook conversation –
Go to

Fakeconvos.com

(this is a site for creating conversations) And Log in through Facebook. Now, click on the "Create a new convo" button.
Now, you will fill in the name of a commentator. Then select the image for commentator by browsing the pre-uploads images or paste the URL of an image.
Now add their comment and click on Add stream button.
You can add as many commentators as you want.
After completing your conversation, you can give it a catchy title this will help people to find your fake Facebook conversation. And you can also give a summary of your fake Facebook conversation.
For Example
Suppose we put Mark Zuckerberg as a name of commentator and select his image by browsing pre-upload images and we add comment "Hackchefs.com is the best website for hacking". And click on Add stream button then leads to creating a fake Facebook conversation.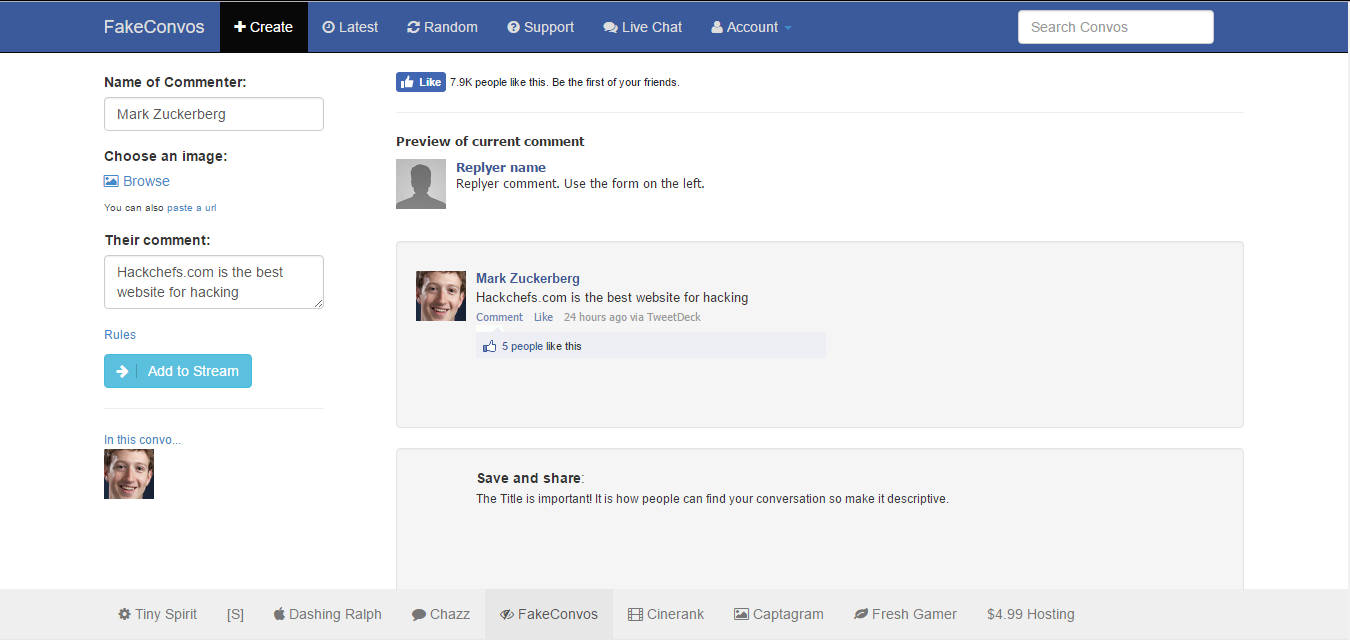 Share this