We all aware of URL shortening services like bit.ly, goo.gl etc.. These short URLs are very useful for sharing the links on social sites eg facebook, twitter as there is a limitation of words. It's easy to share short URLs than very large and complex URL.
But some people use this functionality for destructive purposes. such as a hacker can hide the malicious(intended to do harm) links behind such short URL. so you might want to check the short URL before actually clicking it.
Here we are discussing two different free tools to see actual links to the shortened URL. So, you can prevent yourself from a malicious link.
1. UNTINY
The main reason of Untiny is that some of the tiny services(tiny Url) are blocked in some countries although the original long URL is not blocked. Untiny retrieves the original URL so you can access it.
Untiny is developed and designed by Saleh Al-Zaid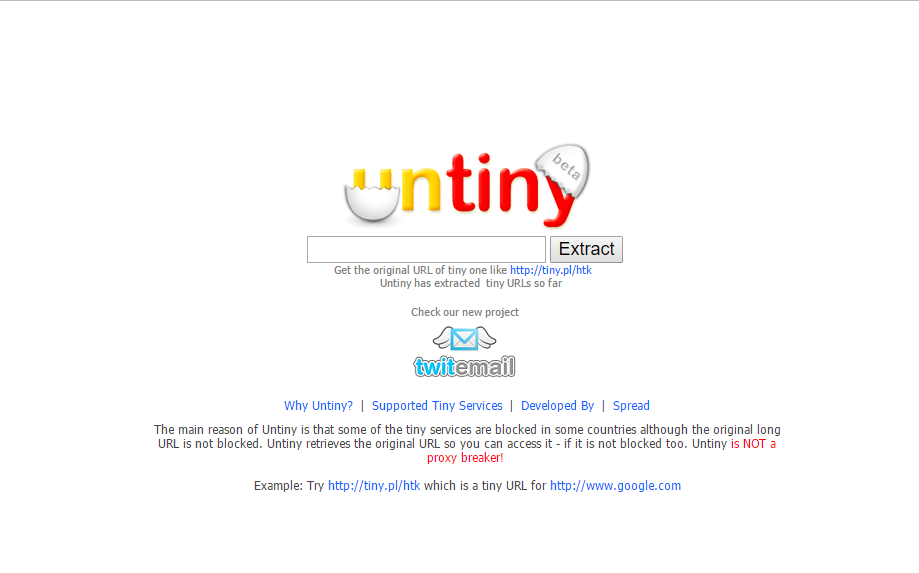 2. KNOWURL
It helps you to retrieve Original URL hidden behind a tiny shortened links like bit.ly, goo.gl, T.co and other shortened links. KnoURL has inbuilt Virus Scan feature (powered by Google) which will keep your PC safe. You may also use a Direct Forum Share Link feature which will give you a social media sharing link.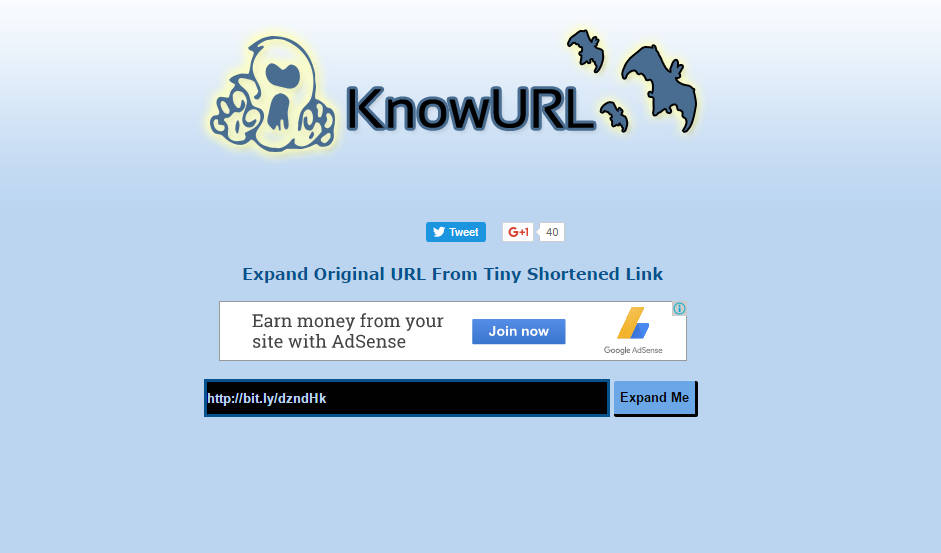 And you can also download the chrome extension for knowURL.
It supports almost types of URL shortening services whether small or big. We have tested it on hundreds of sites and believe me it really worked on them. Few supporting sites are yhoo.it, tinyurl, bit.ly, tr.im, goo.gl, su.pr, j.mp, tiny.cc, is.gd, ping.fm, shoturl, snipurl (these are the few ones) and thousands of other shortening services.
If you want to shorten the long URL then you can use Google URL Shortener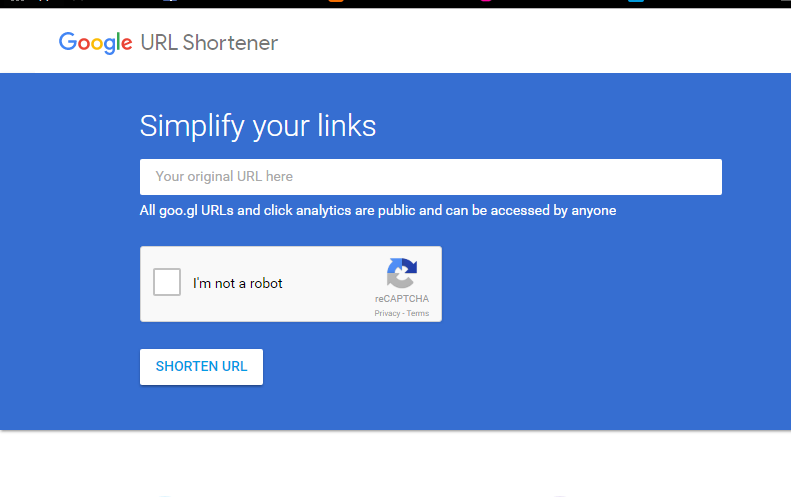 STEPS:
1. Enter the long URL (Original URL).
2. Click on, I'm not a robot.
3.Then, click on SHORTEN URL.
4.Enter the CAPTCHA.
i.e Short URL for www.hackchefs.com is https://goo.gl/4cI4Lo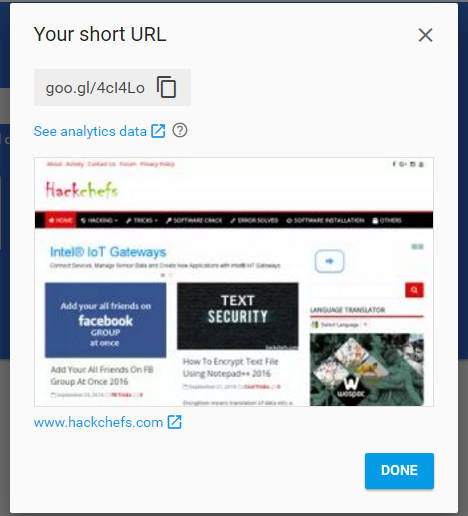 You can use this for several more reason like tracking, where the click on the links come from.
Share this