Chatous is an app and the website is also available for random text and video chat with new people.
You can also install the chatous app from the play store or you can go to their website (www.chatous.com) to chat with strangers.
You Can Also Read
Chatous – Random Text and Video Chat
Chatous allows you to chat with people from all over the world about topics of similar interest.
You can type your interest in the bio with a # tag.
You have the option to select your location in the app using GPS on your phone.
If you don't want to show your location you can leave it blank. The connections you make through Chatous can be rich and real – stay in touch with the people you enjoy talking about.
You can start using chatous app by login with Facebook ID or guest login (if you want to stay anonymous).
You can share photos and videos and also set their expiry time. When the photo or video expired it won't be open to the user.
There is also a video call option. You can start your chat either by text or by the video call it's all about your choice.
There are people from many countries who are using this app.
If you are using this app without Facebook sign in then you have to type any random name which can be displayed to other users then select your date of birth and after that select your gender and at last select your location.
It is not necessary to show your location but if you want to show your location (in which city you live) then you can tap on the location option and turn on your GPS. Many people show their location because it is a big factor for trust.
If you don't want to show it then simply tap on start chat. You can check this step with the images below.
App Availability
It is available worldwide. It is free of cost and anyone can use it. This app mostly used by people of the USA, India, Indonesia, Japan, Australia, etc.
This is a good app if you are looking for chatting with strangers. It's up to you whether you want to run this app using your Facebook profile or without using your Facebook profile.
How to use Chatous
1. Just install the app from play store and tap on CHAT NOW! button.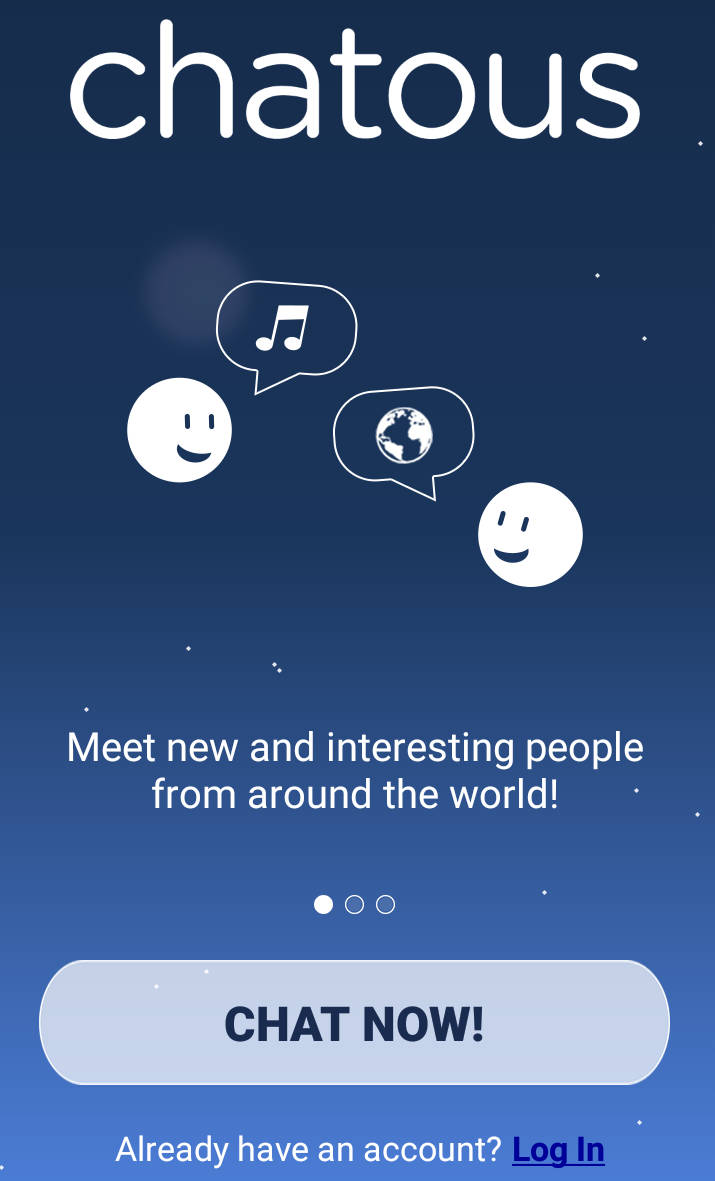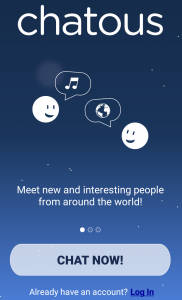 2. Type any username which you want to display, birthday and all other fields then tap on START CHAT!.
If you don't want to show your location you can leave it blank.
You can end the chat at any time when you want.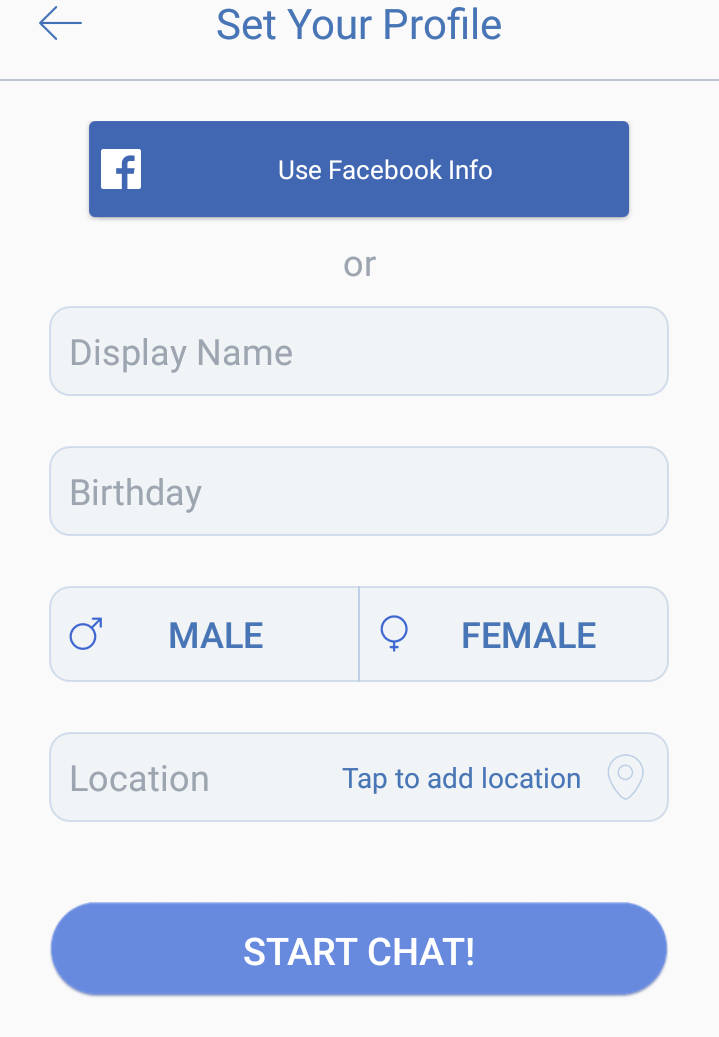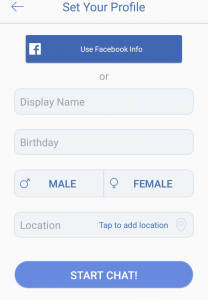 Features
You can chat with people all over the world.
Random text and video chat with new people.
You can add new friends in your chatous account.
Stay in touch with the people you enjoy talking to, instant messages, etc.
Photo sharing by using the timer (1 sec to 10 sec or infinite) after that photo expires and can't be visible again
Share your audio and voice messages.
Use #hashtags to find and chat with people with similar interests.
One of its best features protects your identity through anonymity or by changing your display name at any time – it can't be searched.
5 Apps like Chatous for Random Chat with new people
It is the best alternative and even it is better than chatous. The rating of this app will tell you everything.
It is a well-rated app having a rating of 4.4 out of 5 stars on google play store. You can chat with anyone in the world. The user's matching system is best in this app.
Features:
Get matches quickly
It can automatically translate the language. So, you do not need to use google translate or any other app. It means you can easily talk with anyone in the world and understand every point quickly.
Display, typing, and messages in this app are a little bit similar to WhatsApp interface. It is a good app for random chats.
Features:
Quick chat's
Chat anonymously
Make friends anywhere in the world is easy with anygram app. This app provides a quick chat platform and language exchange.
So, anyone can easily understand what another person is saying.
Features:
Share stories
Language translator
This is another free chatting app. You can find nearby people and chat with them.
Features:
quick matches and voice calling.
Game function to make your conversation easy with play.
Chat roulette is a live random video chatting app. You can connect with anyone online and you can end the chat at anytime.
Millions of people are using it. No registration required and filter option such as gender, age, location make your work easy.
Features:
Chat anonymous
Real-time video chat
See Also
You can follow us on the Facebook page.
Share this