This is a short and to-the-point Bluehost review. In this post, I will discuss Bluehost web hosting and the overall experience of the domain purchase, Bluehost price, performance, customer support, etc.
Mostly I write here my personal experience with Bluehost web hosting (Bluehost review). In this Bluehost review, I mainly focus on Bluehost plans, features, pros, and cons.
Bluehost Review
Are you looking to buy a domain and hosting? Bluehost provides one of the good web hosting services which is starting from $3.95 per month. So far I have used 5-6 web hosting services including Bluehost web hosting. I am satisfied with the service of Bluehost.
I used Bluehost web hosting for 1 month. During this 1 month my website down only one time due to the sudden increase in visitors. Bluehost provides the best service for WordPress hosting spaces. Their control panel dashboard is easy to manage and you can install popular blogging platforms like WordPress, Joomla with a single click.
Their plans are attractive for the usability, affordability, performance, and reputation in the market. They provide 24/7 support for their customer, customer service is pretty good.
If you are making a website and looking for affordable and reputable hosting services that can provide good Bandwidth, RAM, disk space, etc then you can choose Bluehost.
One thing you must follow and be careful when you buy any hosting is, Test your page loading speed regularly. As it is one of the most important factors for SEO to rank your website in the google search engine.
1. Shared hosting
There are three plans for shared hosting – basic, plus, and prime. The price of these three plans is $3.95, $5.95, and $5.95 per month. Bluehost shared hosting provides affordable and cheap plans. If you are a beginner, you choose the basic plan.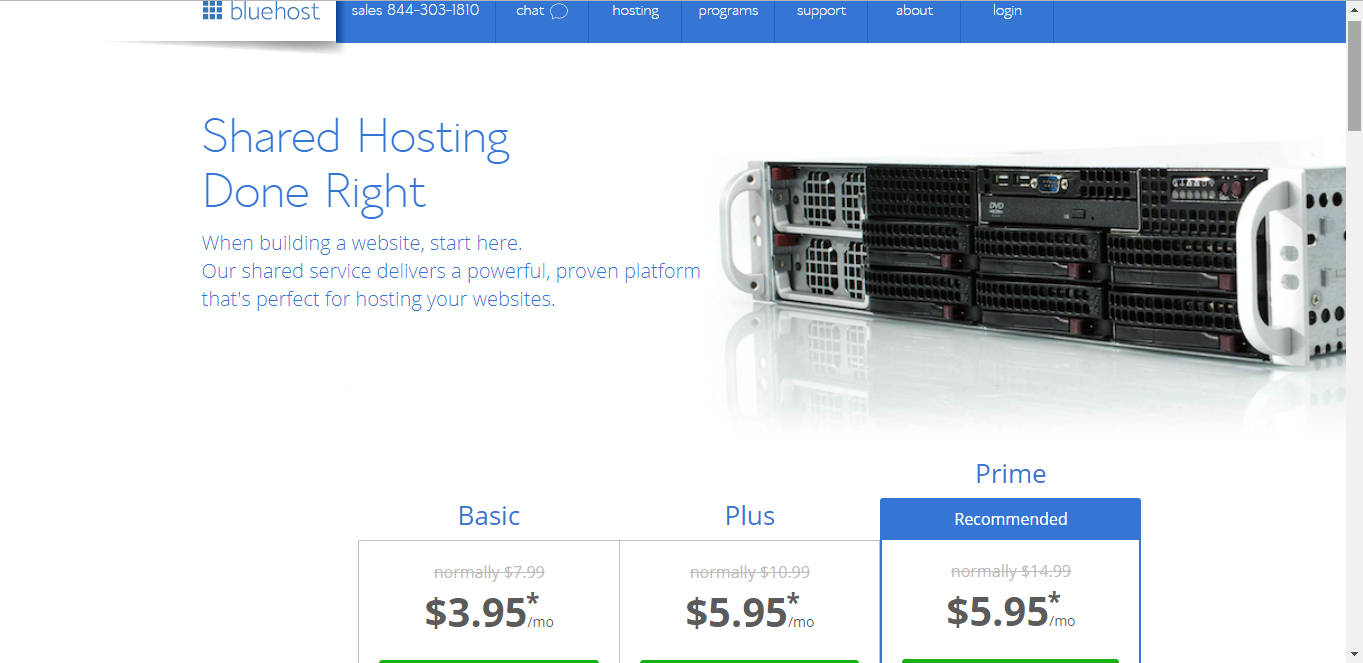 2. Cloud hosting
There are three plans for cloud hosting – starter, performance, and business pro. The price of these three plans is $6.95, $8.95, and $15.95 per month. On the cloud, your website is more reliable, faster load time, and handles high web traffic.
3. WordPress hosting
There are four plans for WordPress hosting – WP Standard, WP Enhanced, WP Premium, WP Ultimate. The price of these three plans is $19.99, $29.99, $39.99, $49.99 per month.
If you are using WordPress platform on your website and your website receives high traffic then go with WordPress hosting. It is best suited for the WordPress platform. WordPress hosting provides a lot of features and it is completely secure.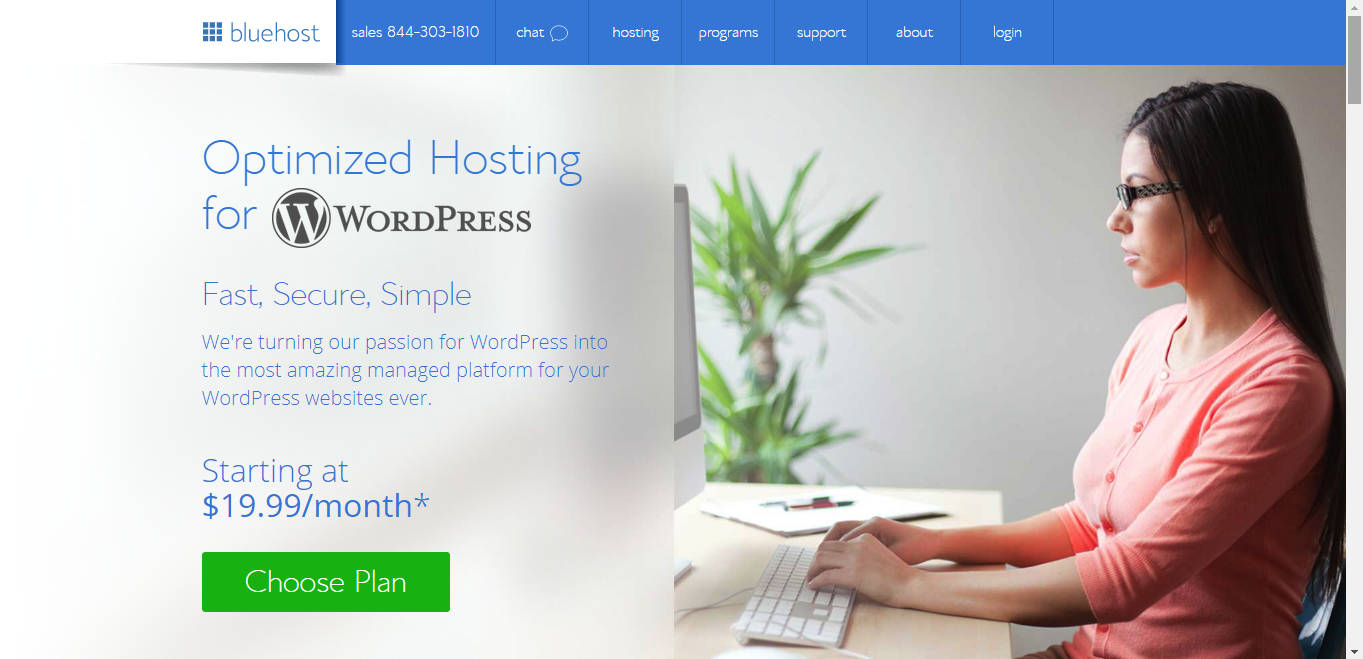 4. WooCommerce hosting
WooCommerce starting at $6.95 per month. It is a combination of WordPress+WooCommerce. This hosting is mainly for setting up an online store (E-commerce) using WordPress and WooCommerce plugin to sell products online.
WordPress is a powerful content management system designed to work with the best shopping carts and online stores in the world. WooCommerce hosting provides you an SSL certificate and dedicated IP for your site's safety and encryption.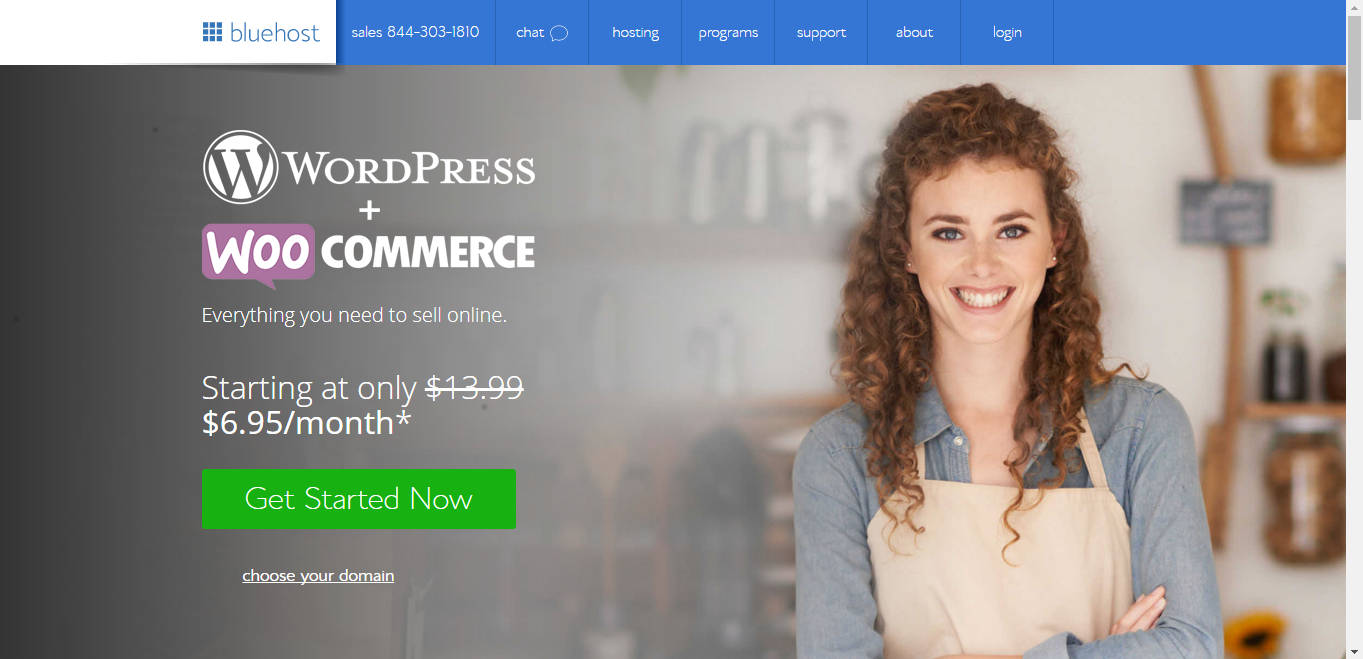 5. VPS hosting
There are three plans for cloud hosting – Standard, Enhanced, and Ultimate. The price of these three plans is $19.99, $29.99, and $59.99 per month. It is the ideal option for those desiring additional power, extreme performance, control, and flexibility.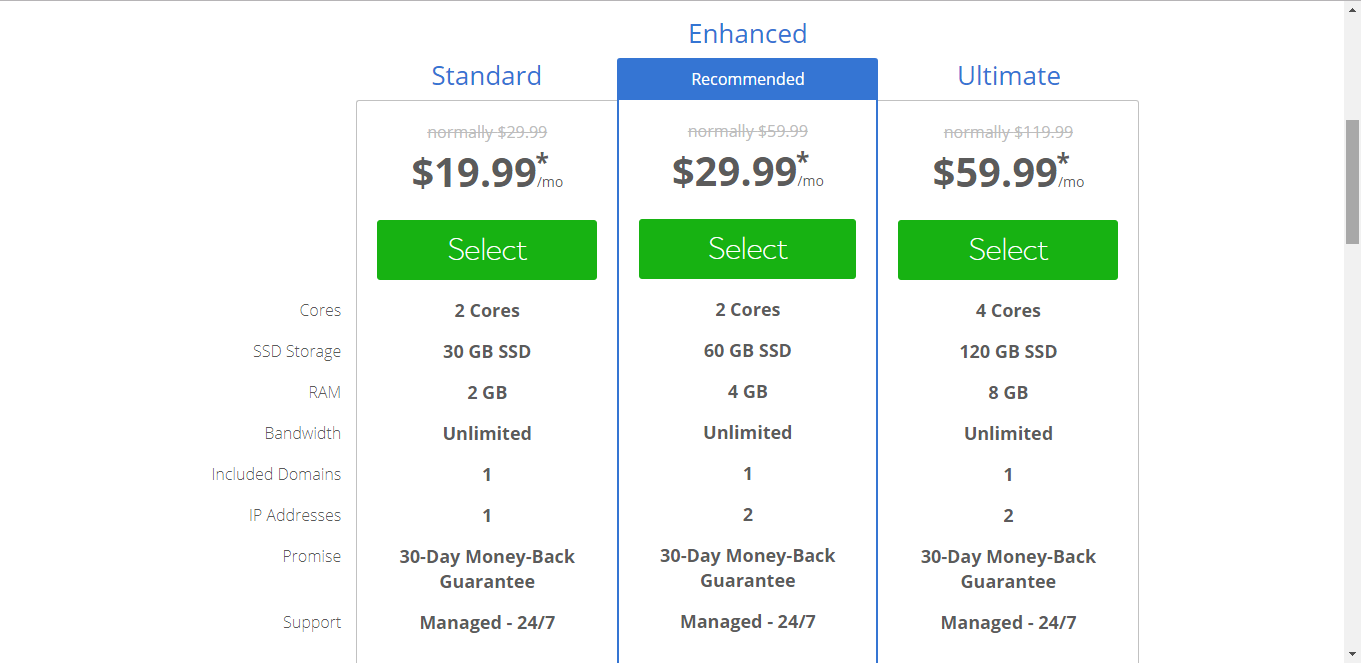 6. Dedicated hosting
There are three plans for cloud hosting – Standard, Enhanced, and Premium. The price of these three plans is $79.99, $99.99, and $119.99 per month.
It is for those who want or require the ultimate in website performance, maximum security, power, and absolute control. In all of these, It is the most expensive one.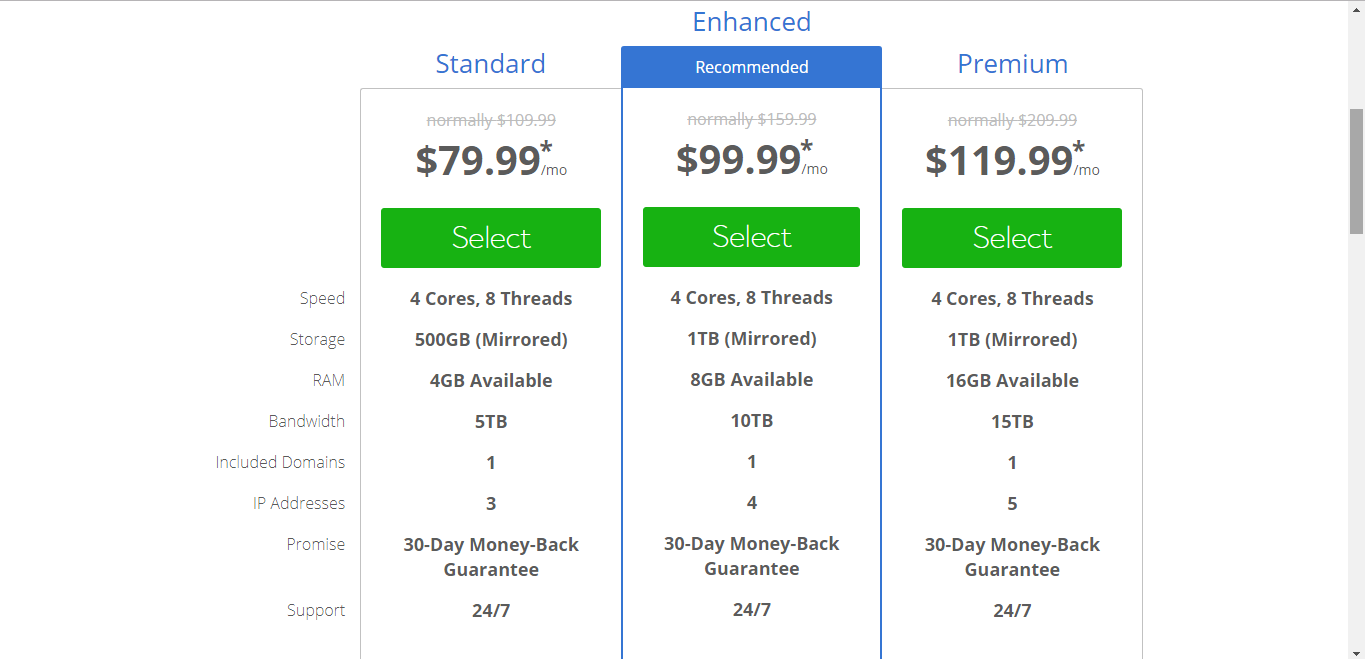 Features
Free domain
One-click WordPress install
Unlimited site traffic
Customer support available 24/7.
Highly secured web hosting solution
SSH Secure Shell Access
Blazing Fast Servers
Pros
It is reliable and most of its plans include unlimited domain hosting, unlimited file transfer, unlimited email accounts, unlimited hosting space.
Good performance, reliability, and customer support 24/7.
Affordable price starting from $3.95 per month
30 days money-back guarantee.
Cons
Most of its good plans (which offer more bandwidth, RAM, visitors capacity, storage, etc) are expensive.
Not best-suited for base price plans. If your traffic is more than 20,000-25,000 visitors per month then the base plan (shared hosting) cannot give you a good performance, reliability, and page loading speed.
Slow speed for base plans (I have only tried a base plan So, don't know much about its premium plans performance).
One of the problems which I am getting is slow page loading (it mainly depends on which plan you are buying).
Why Choose Bluehost to host your Website
Well if you are planning to start a new website Bluehost is a good website hosting company to start with. The reason for choosing this is the affordable price, 30-day money-back guarantee, trusted and big web hosting company, Good customer support.
If are a newbie I suggest you go with shared hosting it saves your money plus it is good for beginners. When your website traffic increases to lakhs or millions per month then choose VPS hosting or dedicated hosting from Bluehost or any other web hosting service provider.
When I started my website I bought the domain name and hosting from GoDaddy which is also a good web hosting provider. Then further I have tried 5-6 different hosting among which Godaddy, Bluehost, Hostinger, Hostgator these website rates are affordable for starting a new website with less expenditure.
Now currently I have used VPS hosting. If you have any problems buying domain hosting then you can contact me on my Facebook page.
You Can Also Read
I hope this Bluehost review may help you. You can share your thought in the comment section.
Share this