Hello readers! Do you want to add Google Maps to the WordPress website? Adding a Google map to the WordPress website make it easy to check the location about that particular place directly from your website. If you start a blog or already started your website, then adding a map is also a good SEO technique for food, travel, product based blogs. Google map is a helpful tool for your business purpose. You can easily add Google Maps to the WordPress website.
Also Read:
ADD GOOGLE MAP TO WORDPRESS WEBSITE
1. Add Google Maps Manually
2. Add Google Maps Using Plugin
1. ADD GOOGLE MAPS MANUALLY
You can add Google map to the website manually. Open Google Maps Search for the place which you want to add to your website.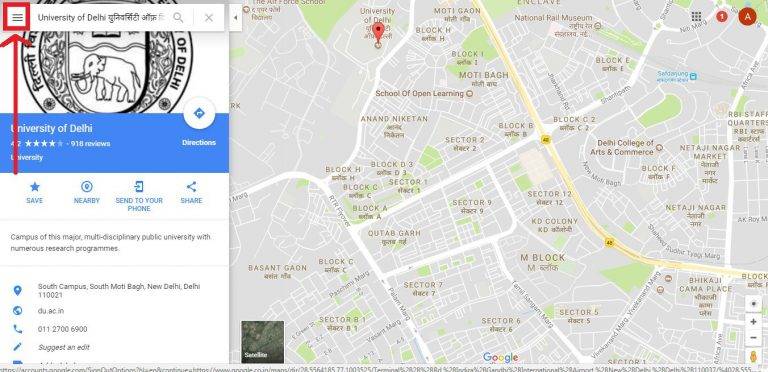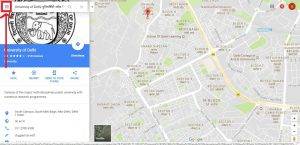 Click on share or embed map.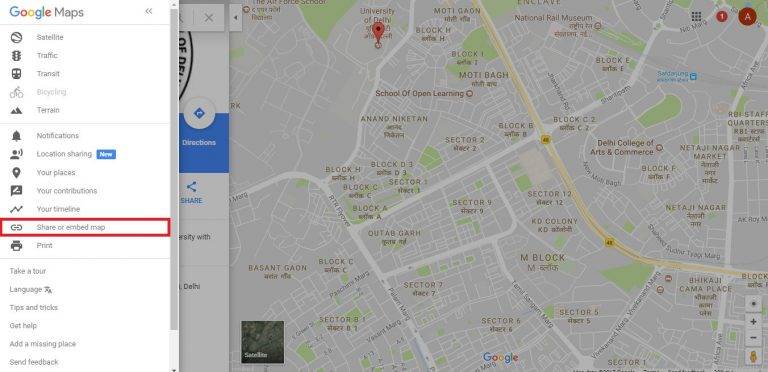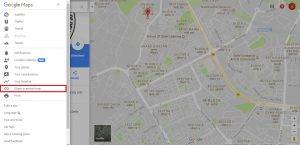 Now, click on embed map and choose your frame size small, medium, large, customized size etc according to your need and requirement and then copy the iframe code.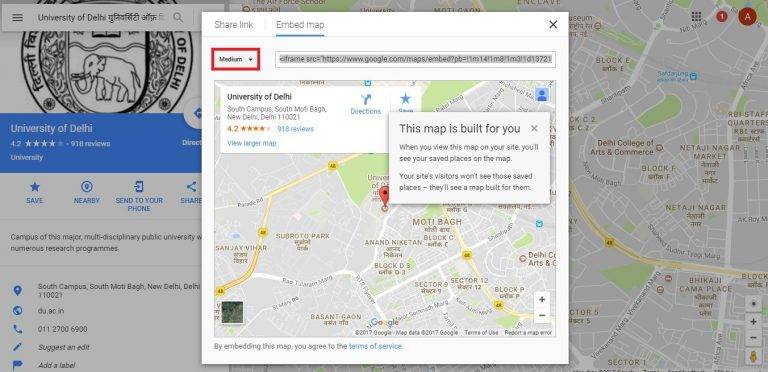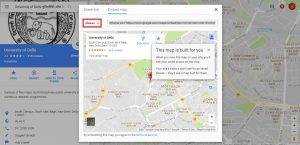 Paste the iframe code in "text". remember not to paste it in "visual".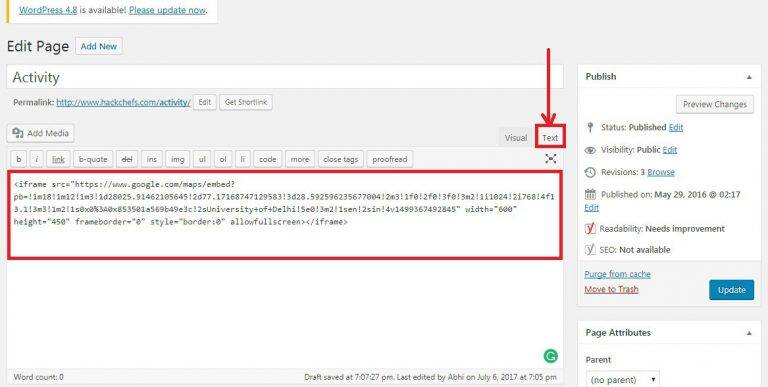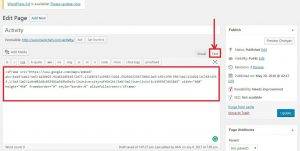 Now, publish or update your post and open your post or page in which you insert Google maps code. You will see Google maps live action on your website.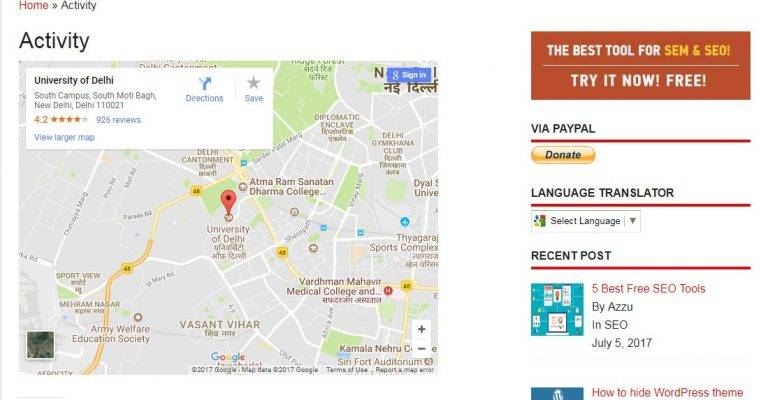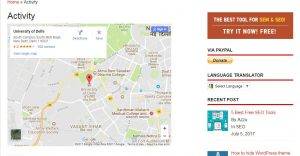 2. ADD GOOGLE MAPS USING PLUGIN
You can add Google map to WordPress using the plugins like MapPress Easy Google Maps, WP Google Maps etc. Install any of these plugins. This method is good and easy if your site most posts or contents required Google maps.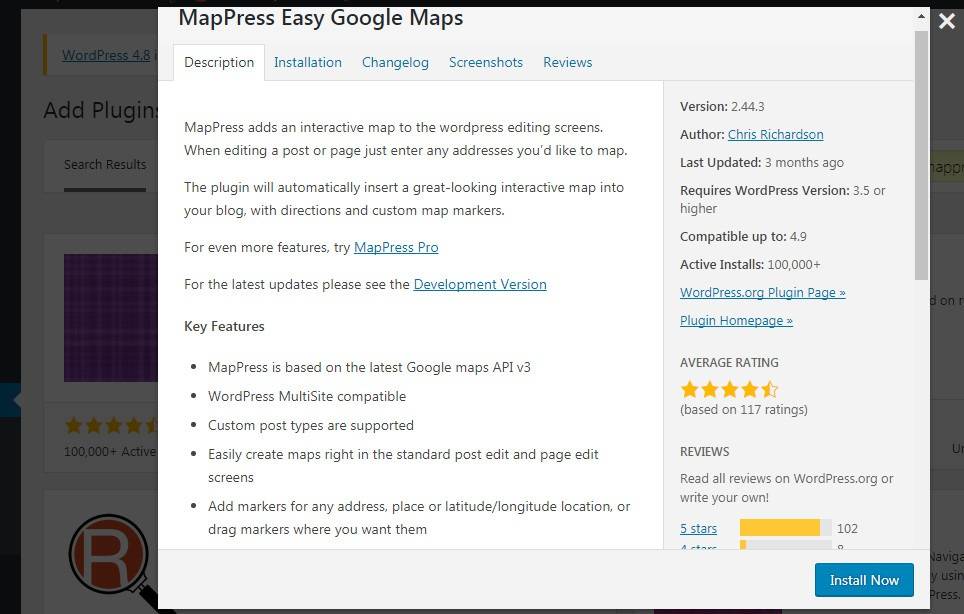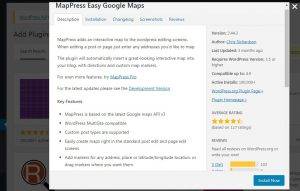 Get the Google Maps API which is required to display maps on your website. Paste the key in Browser API key. Now, you can use google maps easily on any page or on a post.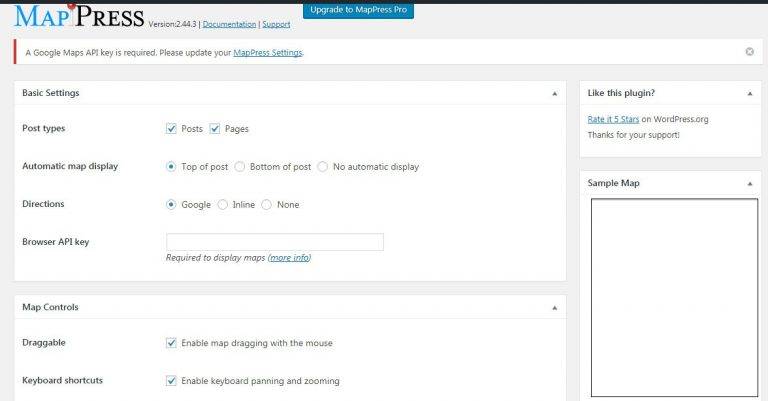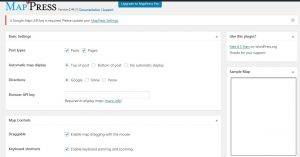 If you are not comfortable with this plugin then you can try other plugins. There are many google maps plugins are available on the WordPress. Some good plugins that you can use WP Google Maps, Google Maps Builder, MapPress Easy Google Maps, Google Maps Widgets etc.
For any help, you can Contact Us or leave a message on the Facebook page.
Share this